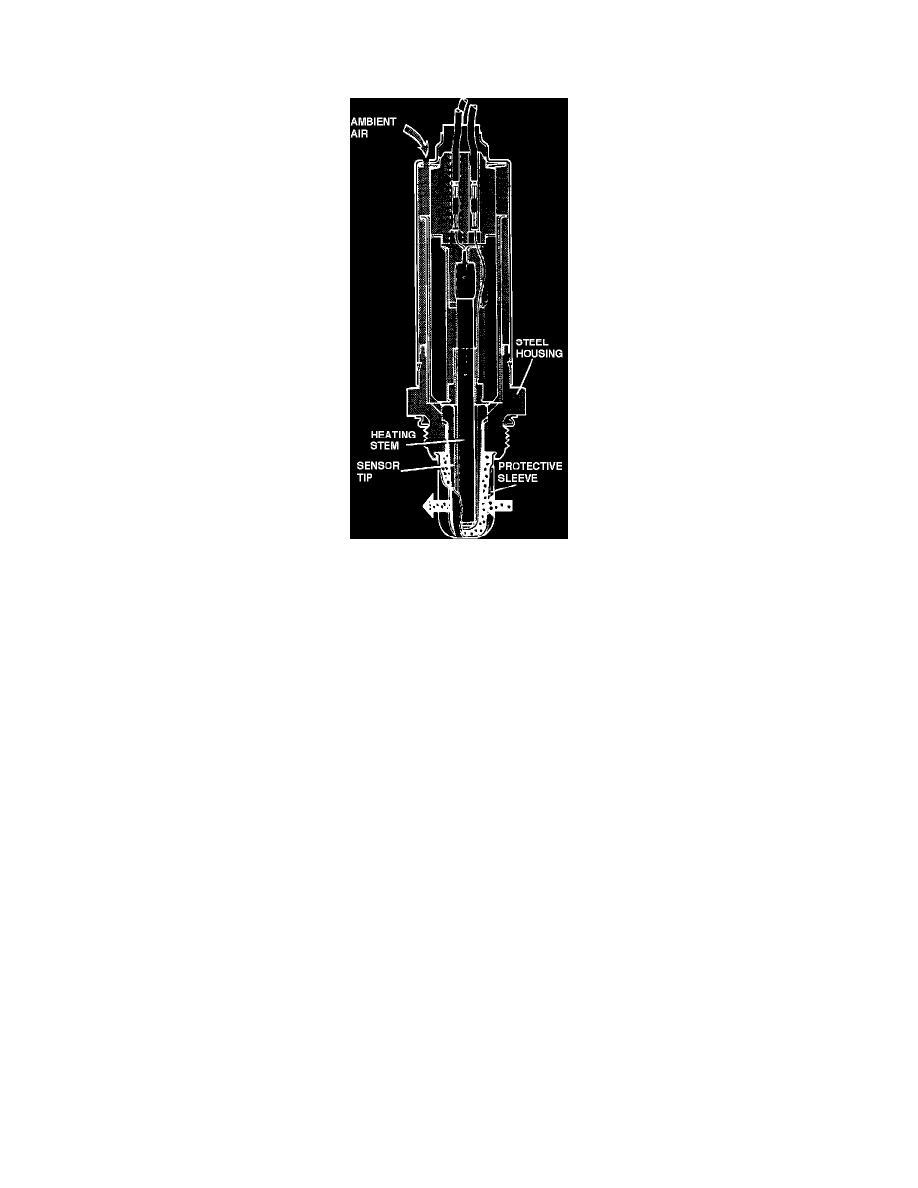 Oxygen Sensor (Lambda Sond): Description and Operation
Bosch
Oxygen Sensor (Lambda Sond)
PURPOSE
Under normal conditions, the optimum air/fuel mixture ratio is 14.7kg air to 1kg fuel. The ratio is monitored by measuring the exhaust gas oxygen
content. The oxygen sensor senses the oxygen content in the exhaust and sends a voltage signal to the fuel injection ECU. 
OPERATION
The oxygen sensor will only operate above a certain temperature, approx. 545°F (285°C). It is electrically heated so that it reaches operating
temperature quickly. When the ignition is turned ON, current is sent to the Positive Temperature Co-efficient (PTC) resistor (heating stem) whose
resistance increases as temperature increases. This provides a short warm up time and keeps the sensor at the correct operating temperature when
the exhaust gas temperature is low.