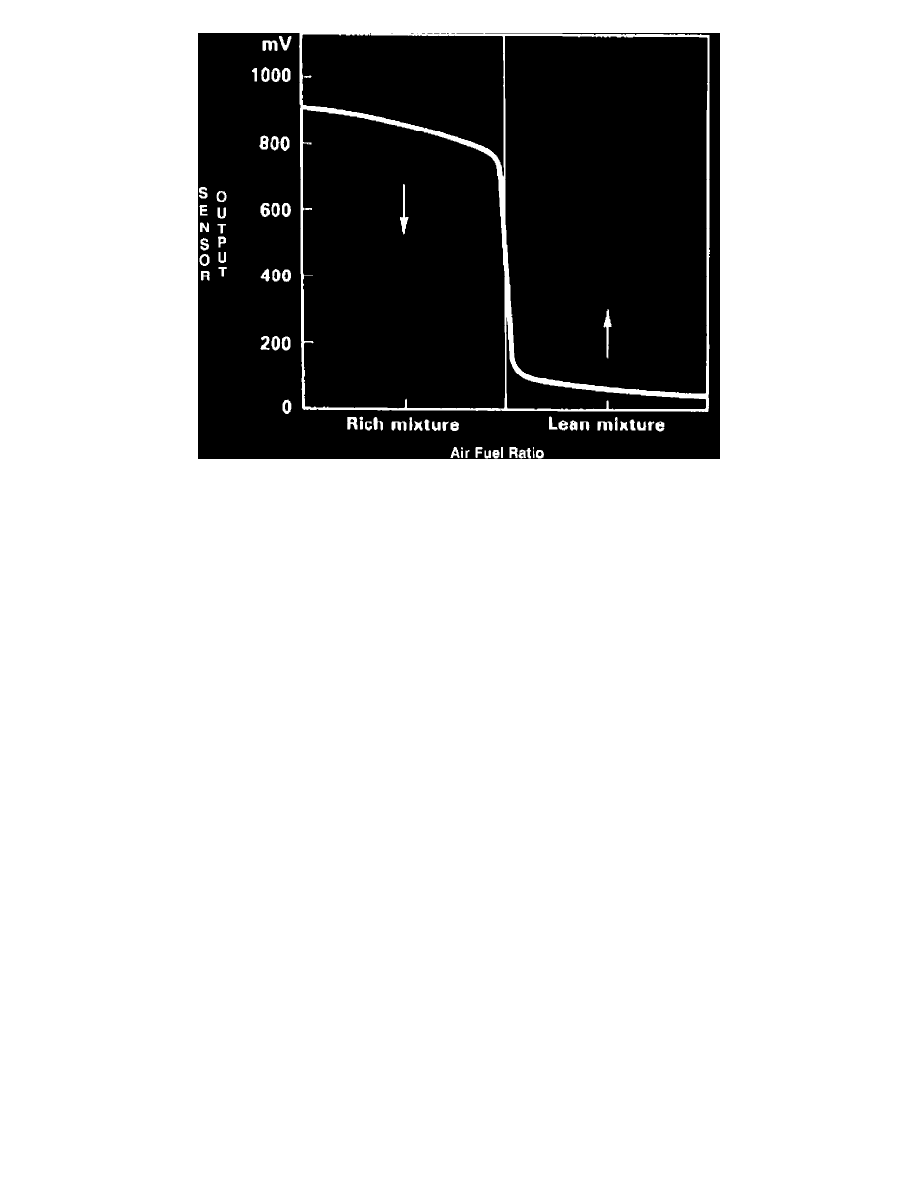 Oxygen Sensor (Lambda Sond) Voltage Vs. Exhaust Oxygen Content
SIGNAL
The oxygen sensor produces a voltage signal proportional to the oxygen content in the exhaust gases. This depends on the air/fuel ratio. A
"Lambda" value of 1 represents the theoretically perfect ratio. A rich mixture produces a high voltage, while a weak mixture produces a low
voltage. 
The voltage produced by the oxygen sensor varies between 0.1 - 1.0V. The fuel injection ECU uses this information to adjust the amount of fuel
injected.