< PREV PAGE
NEXT PAGE >
S80 FWD L6-3.2L VIN 94 B6324S4 (2011)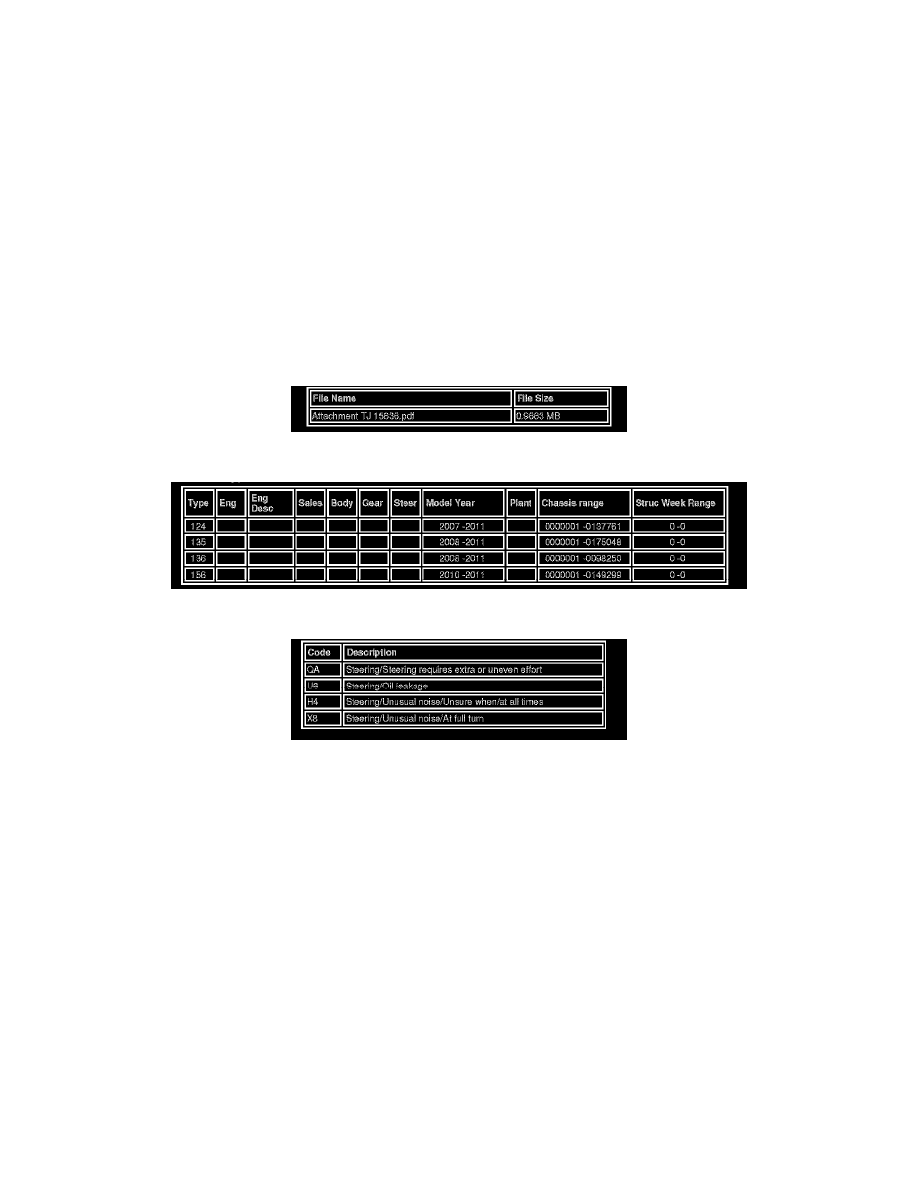 Steering Gear: Customer Interest
Steering - Steering Gear Warranty Extension
Title Standard steering gear, Extended warranty
Ref No US15636.8.6 en-GB
Issure -
Partner 3 US 7510 VOLVO CARS NORTH AMERICA
Func Group 6420
Func Desc steering gear
Status Released
Status Date 2010-10-27
Issue Date 2010-10-08
Reference VIDA, VSTG, SMB, 64-230, PB 64-230, RTJ, 22117
Attachment
Vehicle Type
CSC
DTC
Text
CSC = Customer Symptom Code
DTC = Diagnostic Trouble Code
NOTE!
THIS DOCUMENT SUPERSEDES THE PREVIOUS RETAILER TECHNICAL JOURNAL 15636 DATED 05-26-2010. The chassis limits have been
updated. An extended warranty program has been initiated. PLEASE UPDATE YOUR FILES.
DESCRIPTION:
Volvo Cars of North America, LLC (Volvo) has voluntarily decided to extend warranty coverage for the Steering Gear on certain model year 2007-2011
S80, 2008-2011 V70 and XC70 and 2010 - 2011 XC60 vehicles. For eligible vehicles that are beyond the manufacturer warranty period Volvo will
extend the Steering Gear warranty coverage to 7 years unlimited milage from the vehicle in service date.
The limitations and conditions for this extended warranty are identical to the Volvo New Vehicle Warranty. Please refer to your vehicles Warranty and
Maintenance Records Information booklet for details.
< PREV PAGE
NEXT PAGE >