< PREV PAGE
NEXT PAGE >
S80 FWD L6-3.2L VIN 94 B6324S4 (2011)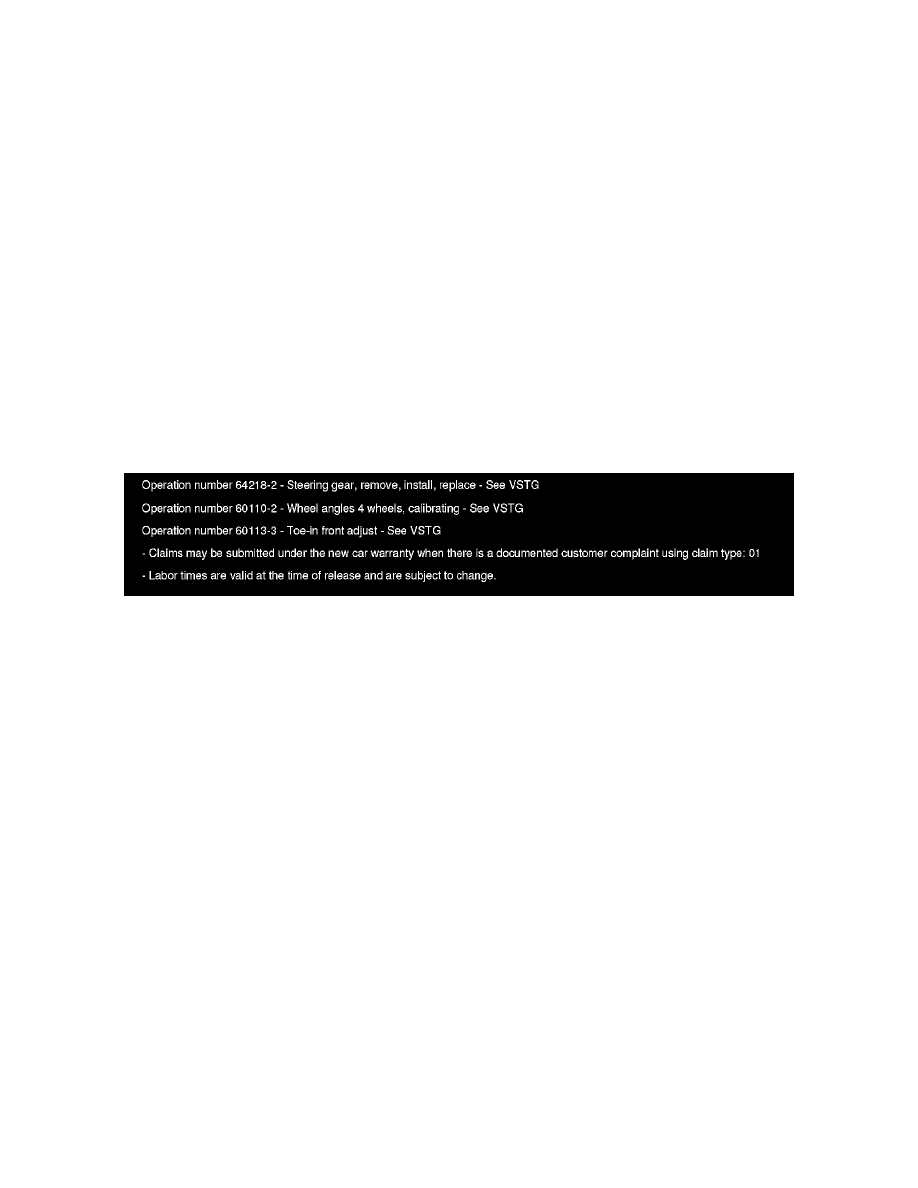 Why is Volvo extending coverage on the Steering Gear?
Volvo has determined that there is the potential for insufficient sealing in the steering gear. This can lead to water or moisture intrusion resulting in
internal corrosion and oil seepage. This condition can result in a long term gradual increase in steering effort and noise.
PRODUCT MODIFICATION:
Improved steering gears have been implemented into production from 2010 week 27.
The steering gears are marked with a label (see Photo 1 in attachment) where you can find the assembly date for the steering gear. The break point is
showed on the steering gear as: 10G05xxxxxx.
10: stands for the year.
G: stands for the month.
A=January, B=February, C=March, D=April, E=May, F=June, G=July, H=August, J=September, K=October, L=November, M=December) 
05: stands for the manufacturing day.
SERVICE:
If the customer's complaint is confirmed and the steering gear is found to be the root cause of the complaint, follow the attachment in order to replace the
steering gear.
VOLVO STANDARD TIMES GUIDE (VSTG) INFO
ATTACHMENTS
< PREV PAGE
NEXT PAGE >