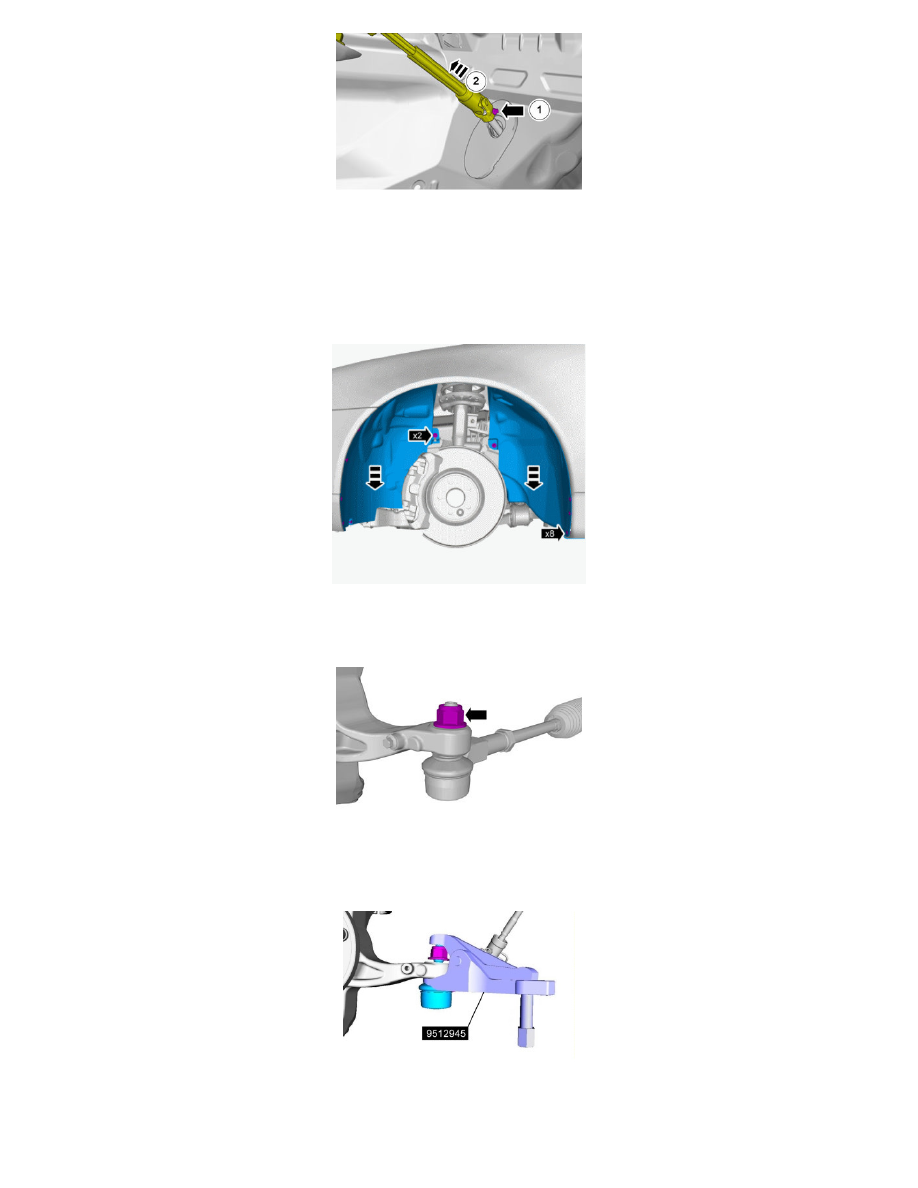 Torque: steering column to steering gear (steering shaft joint), 25 Nm
Drain reservoir fluid power steering. 
On both sides.
Remove the wheel.  See: Wheels and Tires/Wheels
On both sides.
CAUTION: Make sure that the ball joint ball does not rotate.
Torque: Tie rod end to wheel knuckle, 80 Nm
On both sides.
Special Tool: 951 2945
On both sides