< PREV PAGE
NEXT PAGE >
V50 L5-2.4L VIN 39 B5244S7 (2005)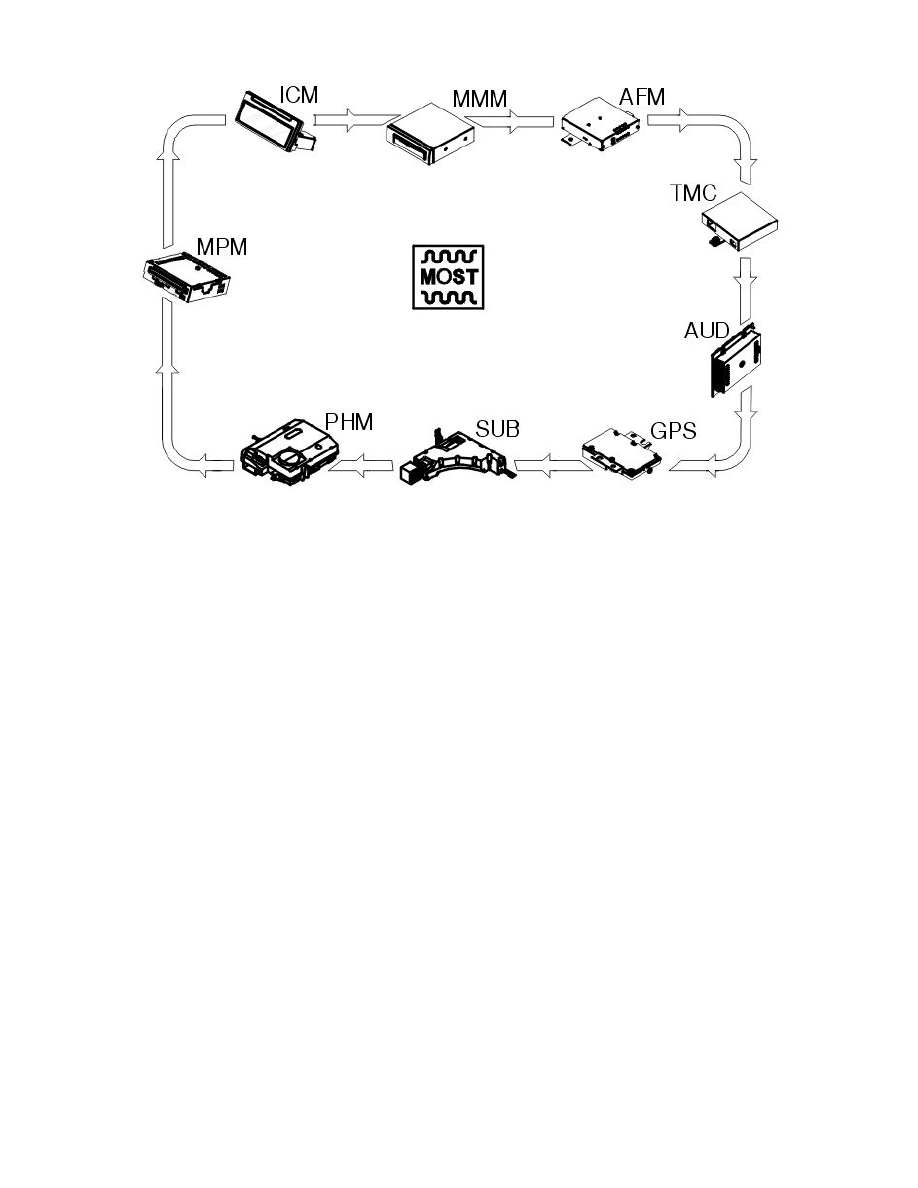 The components in the infotainment system are part of an optical network, known as the MOST network. (Media Oriented System Transportation). The
network comprises fiber optics. Special connectors are used in the MOST network for fiber optics and MOST control modules, i.e. control modules that
are connected to the MOST network.
Data is transmitted via the fiber optics, for example music, in the form of light signals. The MOST network is a ring which must be unbroken for it to
work. If a fiber optic breaks or a connector is not connected, none of the infotainment system components will work. The ends of the fibers must also be
free of dirt so that the light is not obstructed.
< PREV PAGE
NEXT PAGE >