< PREV PAGE
NEXT PAGE >
V50 L5-2.4L VIN 39 B5244S7 (2005)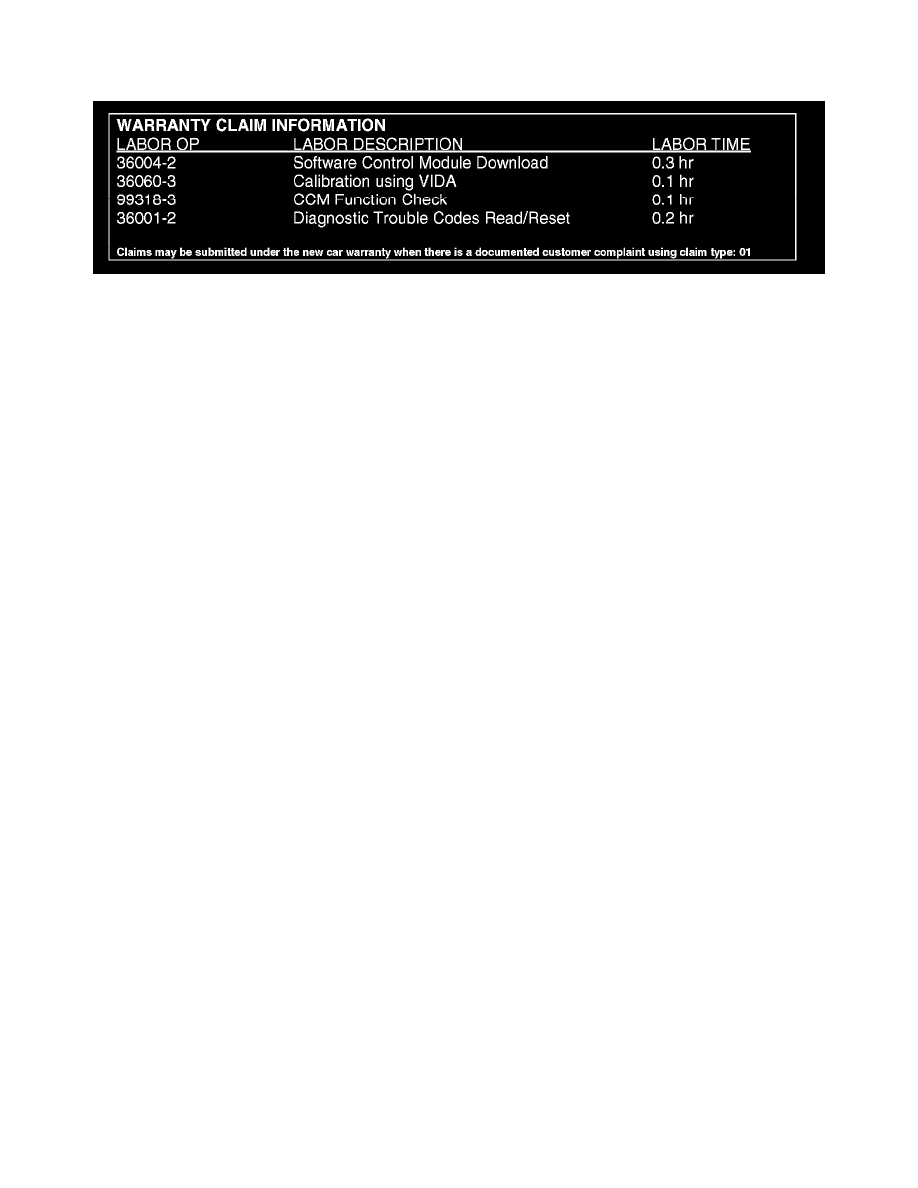 In some cases CCM DTCs will continue to be set after calibration, even though nothing is wrong with the climate unit. To avoid unnecessary fault
tracing and replacement of parts, it is therefore required to perform 2 additional calibrations (step 12). Only if after the second re-calibration CCM
DTCs continue to be set, perform fault tracing as specified by VIDA.
WARRANTY CLAIM INFORMATION
< PREV PAGE
NEXT PAGE >