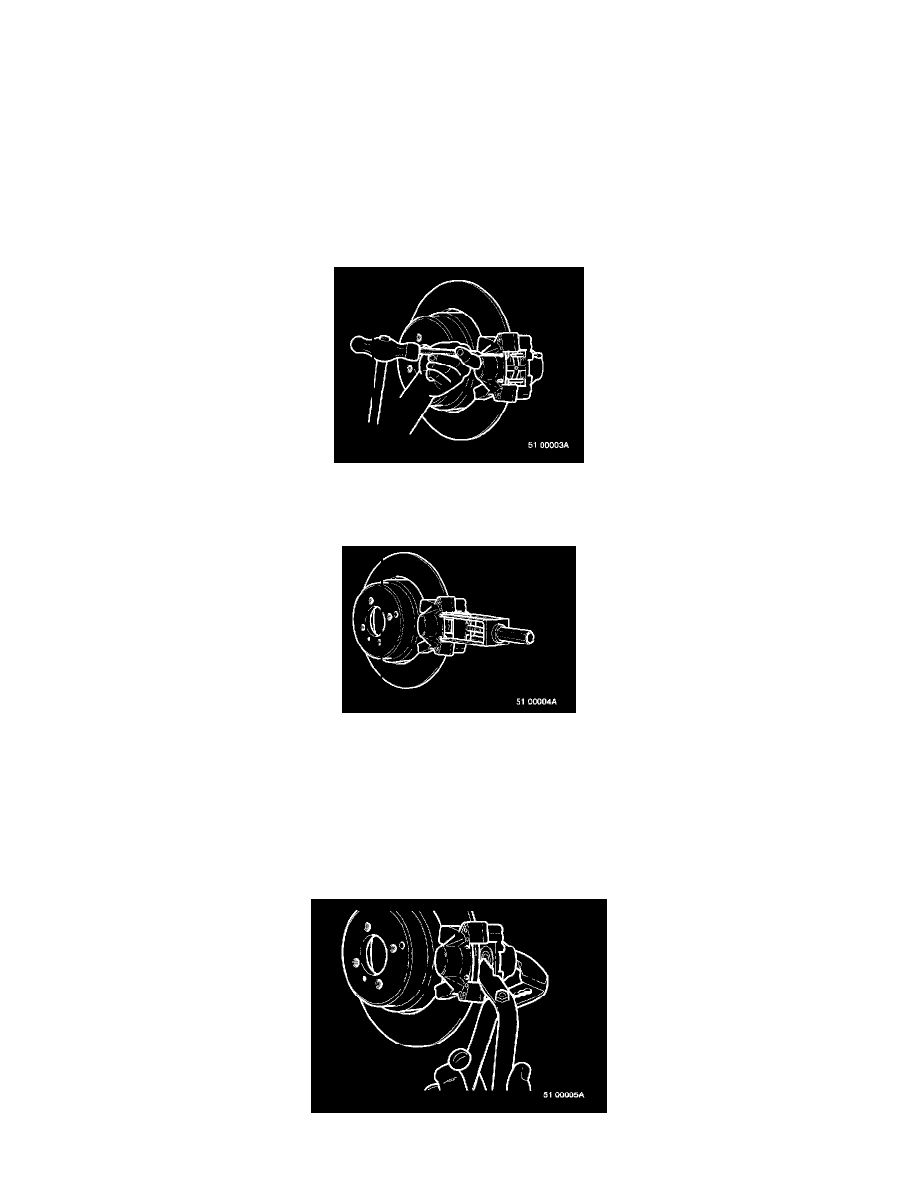 Brake Pad: Service and Repair
Brake Pads, Rear, Replacing
Brake pads rear, replacement
Special tools: 115 8147 999 2809, 9992917
Minimum thickness
Replacement point = 2.0 mm
Preparations
- Remove wheel.
Removal of brake pads
- Knock out split pins using a 3mm (0.12") mandrel.
- Remove retaining spring.
- Remove brake pads and shims. Use extractor 999 2917 if brake pads are difficult to remove.
Cleaning and checking
- Clean brake pad contact surfaces in brake caliper and on caliper mounting.
- Check piston dirt guard.
- If dirt guard looks worn, replace it as a precautionary measure.
- If dirt guard is damaged, overhaul brake caliper as Brake caliper rear, overhaul.
Note!
If dirt guard is damaged, dirt may have penetrated into the cylinder and so the brake caliper needs to be overhauled.
- Check brake disc friction surface.