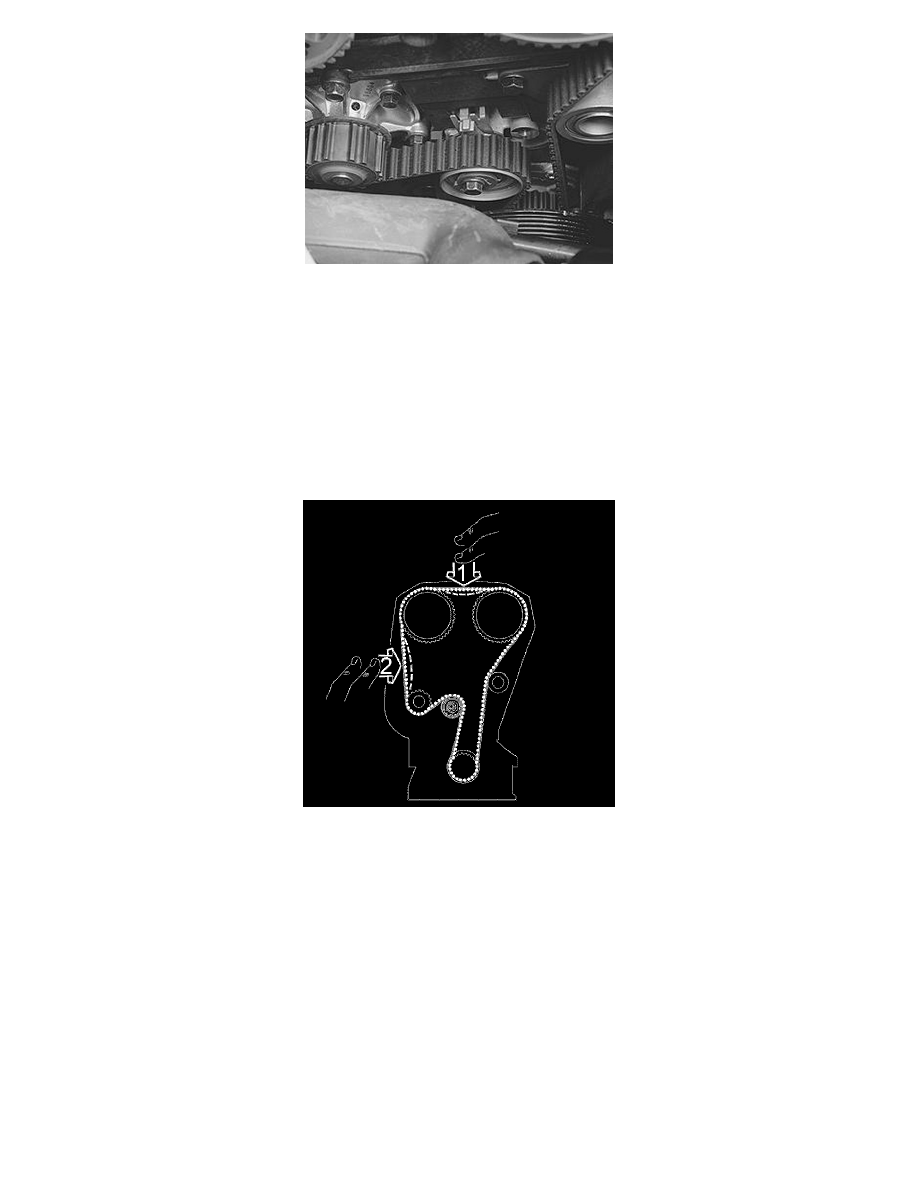 -
Hold the belt tensioner center screw secure and turn the belt tensioner excenter counter-clockwise until the tensioner needle passes the marked
position and reaches its limit position.
-
Install the screws that are missing on the camshaft belt pulley.
-
Tighten screws for the timing gear pulleys to 20 Nm (14.75 lb ft).
-
Then turn the eccentric back so that the indicator reaches the marked position in the center of the window.
-
Hold the eccentric secure and tighten the center screw to 20 Nm (14.75 lb ft)
Check that the needle is in the correct position. If this is not the case a new alignment must be carried out.
-
Remove camshaft adjustment tools from rear edge of camshaft.
-
Remove drift 999 5451 and install the plug with a new sealing washer. Tighten to 40 Nm (29.5 lb ft)
Check
-
Press the belt to check that the indicator on the tensioner moves easily.
-
Install the upper timing belt cover.
-
Turn the crankshaft two turns and check that the markings on the crankshaft and camshaft pulley correspond.
-
Check that the indicator on the belt tensioner is within the marked area.
Finishing
Reinstall: