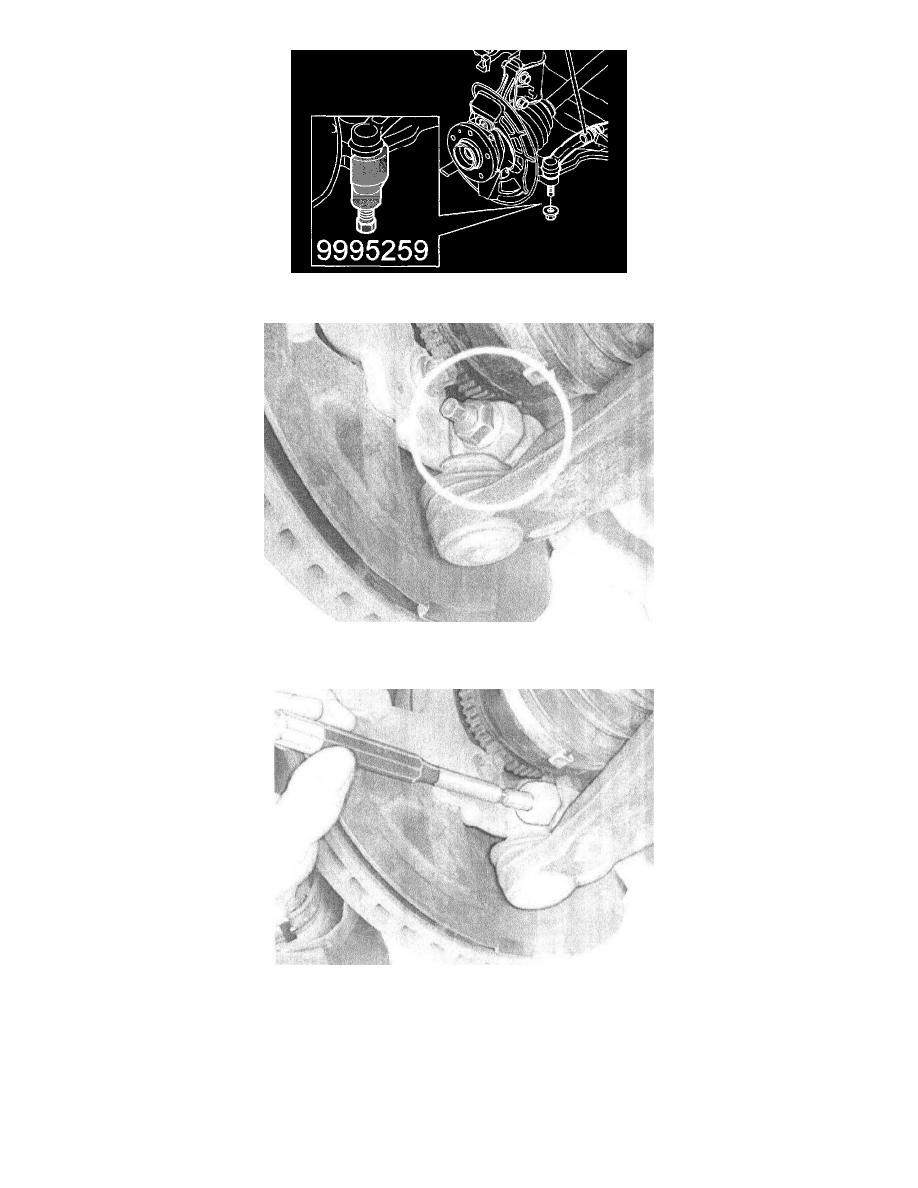 Remove the steering arm from the stub axle. Use puller 999 5259.
Blow clean around the ball joint with compressed air.
Generously spray rust penetrant on to the area around the ball joint and the screw and nut retaining the ball joint.
If the screw has rusted solid, slacken off the nut a few turns and knock the screw so that it loosens.
Remove the nut and screw.
Spray the ball joint with rust penetrant again.
Note!  Do not insert a screwdriver or punch between the "ears" on the stub axle.