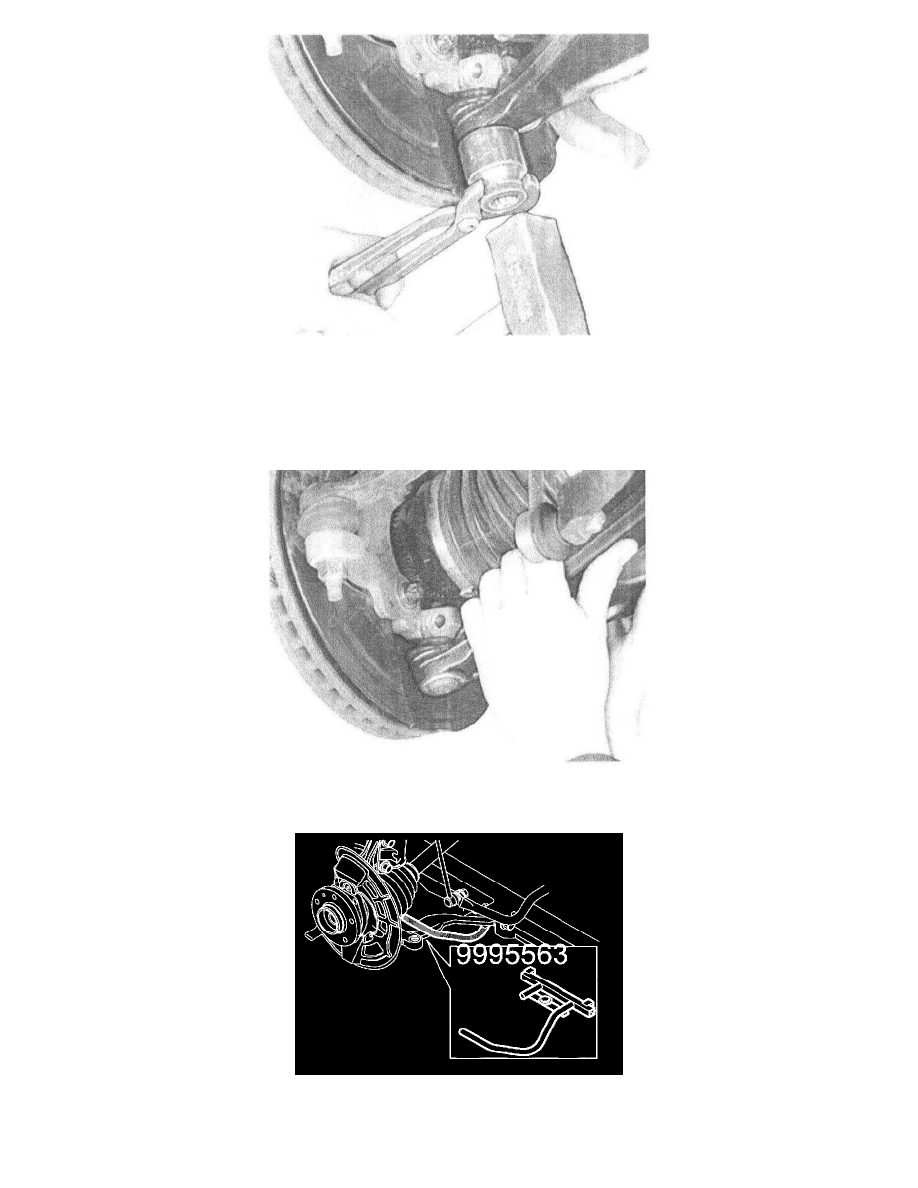 Tap the ball joint off the stub axle
Use a sleeve as a spacer
Note!  The inner diameter of the sleeve must be larger than the outer diameter of the cover. This is to prevent damage to the cover.
Spray the ball joint with rust penetrant again.
Move the ball joint up and down by hand (alternatively a jimmy bar can be used) until the ball joint detaches from the stub axle.
Install protective sleeve 999 5562 on the ball joint.
Secure the control arm in the depressed position using tool 999 5563.