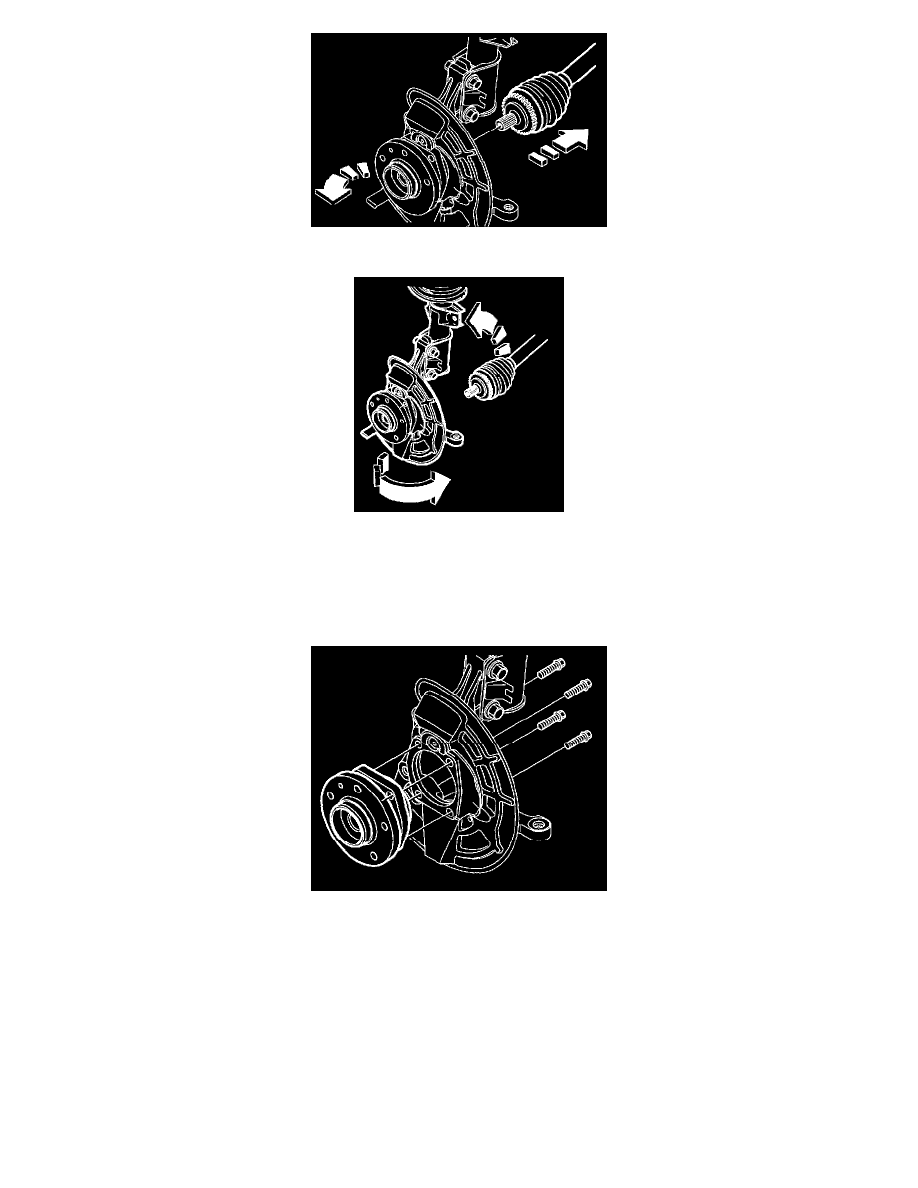 Remove the drive shaft from the hub.
Turn the spring strut a half turn and "lock" it by placing the steering arm on the control arm
Note!  Take care not to damage the brake hose.
Hang the drive shaft on the spring strut.
Replacing the front wheel bearing / hub
Remove the wheel bearing unit.