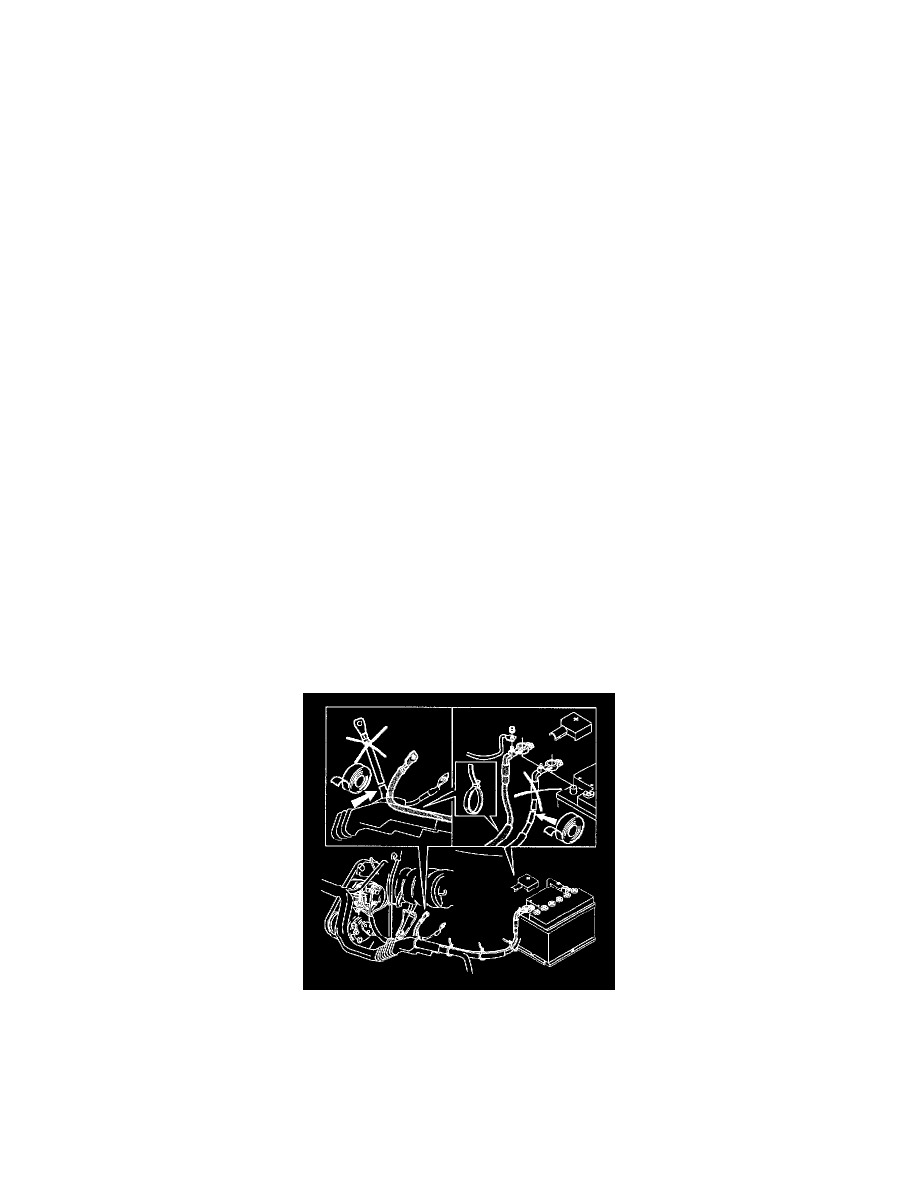 -
Air duct to control module box.
-
The four- (4) screws that hold the fan shroud and relay bracket
-
Engine cooling fan connector from relay.
-
TURBOS ONLY: The charge air hose from the intercooler
-
The ground wire for the cooling fan
-
Vacuum hoses from EGR controller.
NOTE:
Use a small screwdriver and carefully push off the hoses from the two fittings on the controller. Do not pull on hose, fitting may break off.
-
Release the wires from the two tie straps on the shroud.
-
The connector for the EGR controller valve.
-
The relay holder with relays.
-
The two screws holding the EVAP purge valve to the shroud.
-
The hose from the fuel tank on the purge valve (if needed)
-
Move fan with shroud away from radiator slightly and remove from car.
-
Protect radiator with shield P/N 9995474
Installing new battery cable AA
Installing alternator cable BB
AA
Installing new battery cable
IMPORTANT:
The existing positive battery cable MUST NOT be removed.
At the battery;
-
Remove the power supply wire from the positive battery terminal (10 mm nut)
-
Cutoff the terminal from the battery cable 100 mm (4.0 inch) down from the terminal and insulate the cut off end complete with tape.
-
Loosen up the clamp holding the positive cable to the battery tray.