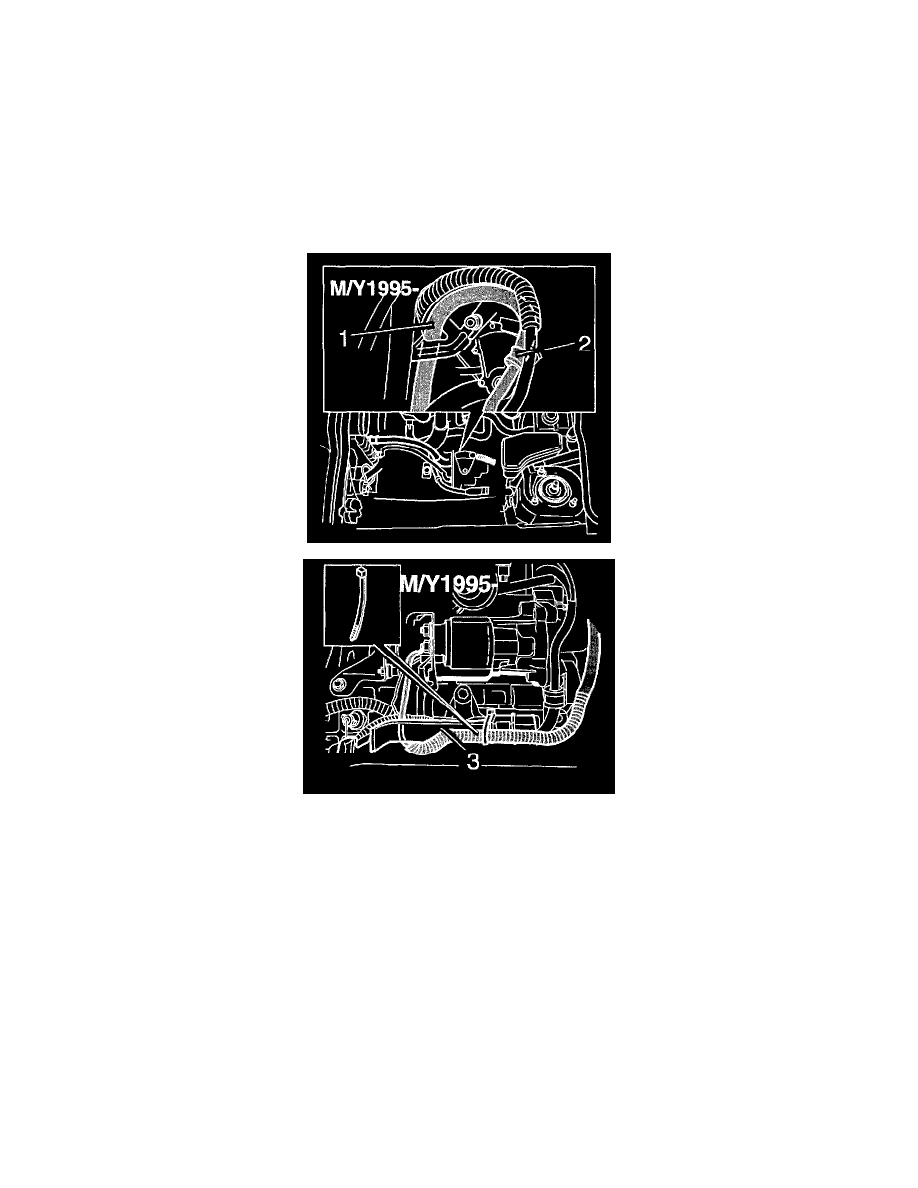 At the starter solenoid:
-
Remove the cover over the starter solenoid.
-
Remove the terminal (eyelet) form the battery cable from the solenoid stud. (13 mm nut)
-
Cut off the terminal (eyelet) from the cable 25 mm (1 inch) from the terminal (eyelet) and insulate the end completely with tape.
On M/Y 1993/94; Route the new battery cable parallel to the old one and on the outside of the wiring harness duct. Secure the cable with tie straps.
On M/Y 1995-up;
Route the cable so that the "hose" over the cable runs through the transmission dip stick bracket (1) and then follows the LEFT side of the transmission
dip stick tube and continues along the outside of the wire harness conduit. (3)
-
Install the cable terminal (eyelet) on the starter solenoid with the 13 mm nut and torque to 15 NM (12 lbs)
-
Reattach the solenoid cover.
-
Attach the new battery cable to the clamp (2) on the side of the battery tray.
-
Attach the power supply wire on the stud of the positive battery terminal. (10 mm nut , 8 NM (5 lbs)
-
Reinstall all components that have been removed from the engine compartment in reverse order as of how they were removed.
-
Reconnect the positive battery and negative cable and reset radio code and the clock.
-
Start the engine and check to ensure electrical systems operate properly
Important;
Make sure the battery cable is not chafing and/or pinched at any point along the full length of the battery cable.