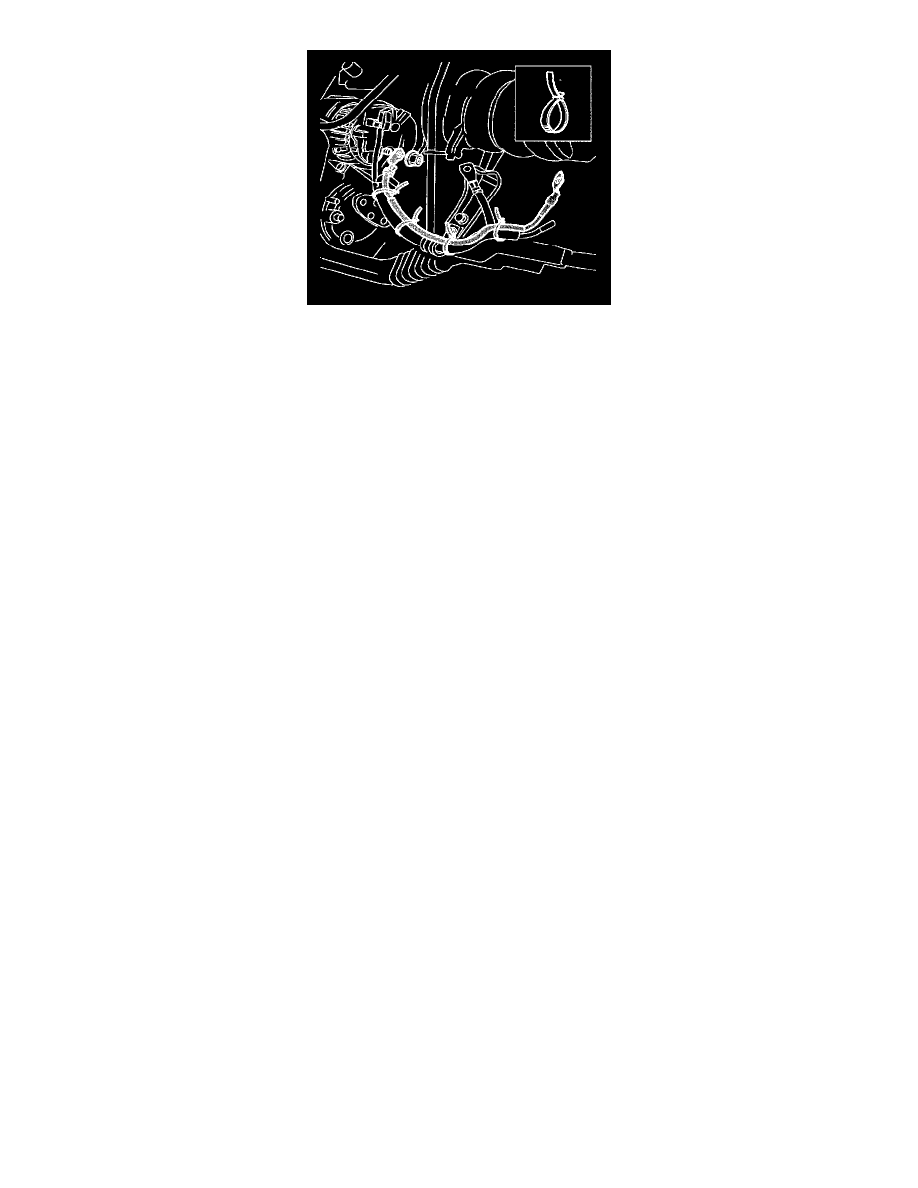 -
Route the new alternator cable parallel to the old cable and secure it with tie straps.
-
Install the cable terminals (eyelet's) on both the Alternator and the starter solenoid. Toque the 13 mm nuts to 15 Nm (12 lbs)
-
Reinstall the 8+ protective cap and the cover over the starter solenoid.
Important;
make sure the two red cables and the fusible link wire (gray) are correctly installed on the starter solenoid stud and that no cable/wire is chafing
and/or pinched after the installation.
-
Reinstall all components that have been removed from the engine compartment in reverse order as of how they were removed.
-
Reconnect the positive and negative battery cable and reset radio code and clock.
-
Start the engine and check to ensure electrical system operate properly.
WARRANTY STATEMENT: Claims may be submitted under the New Car Warranty when there is a documented customer complaint, using claim type
01.
Operation No.
Labor description
Time allowance
26964-2
Engine cooling fan/shroud,
remove/re-install nonturbo
0.3 hr
turbo
0.3 hr
37928-3
Install alternator cable
0.4 hr
37927-3
Install positive battery cable
0.4 hr