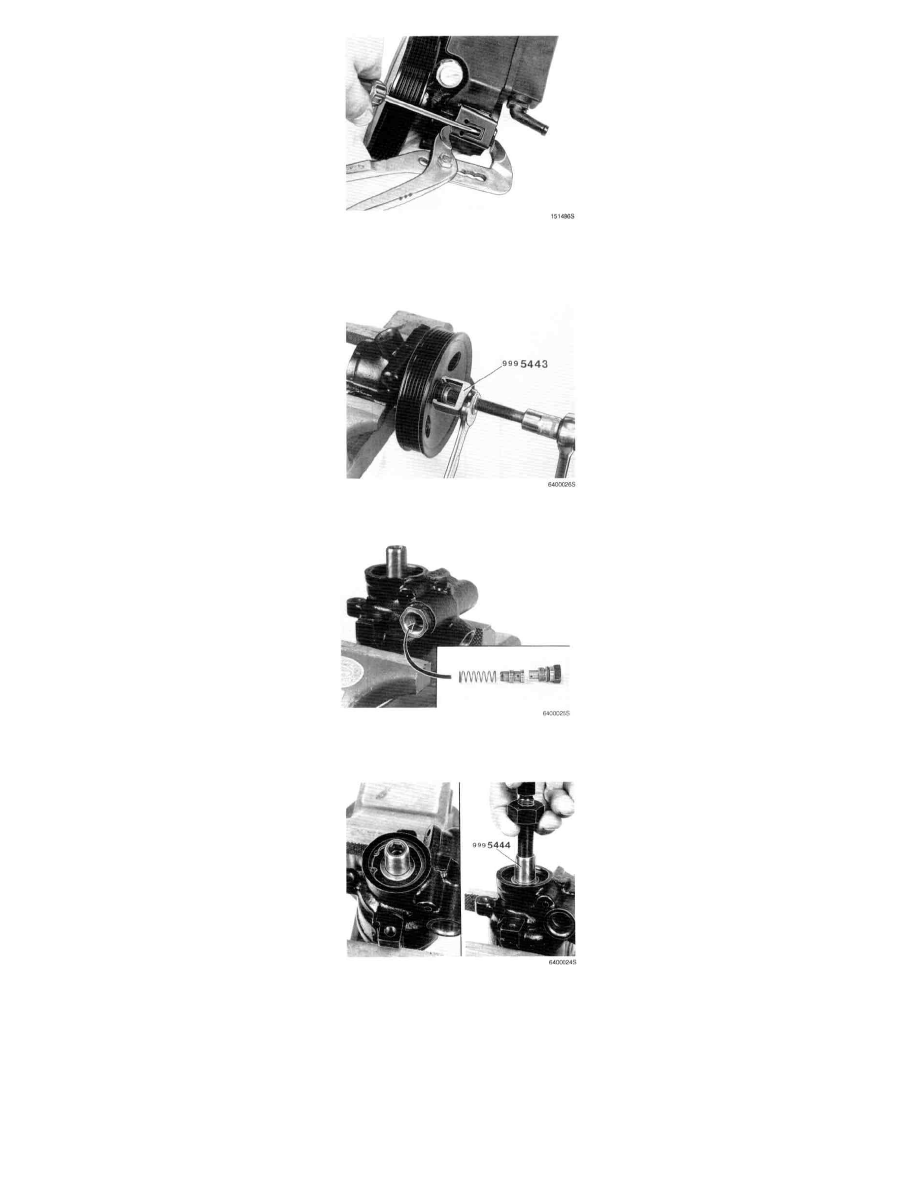 1. Separate fluid reservoir from pump.
a. Use screwdriver and adjustable pliers. Raise locking tabs in clips and press out clips with pliers.
b. Remove O-ring between pump and reservoir.
2. Remove drive pulley from pump. Use puller.
3. Remove control valve from pump housing. Remove nut, control valve and spring. Remove O-ring from nut.
4. Remove:
a. Pump shaft and bearing from housing.
b. Snap ring (circlip). Withdraw shaft and bearing from housing. Use press tool to obtain better grip on shaft.