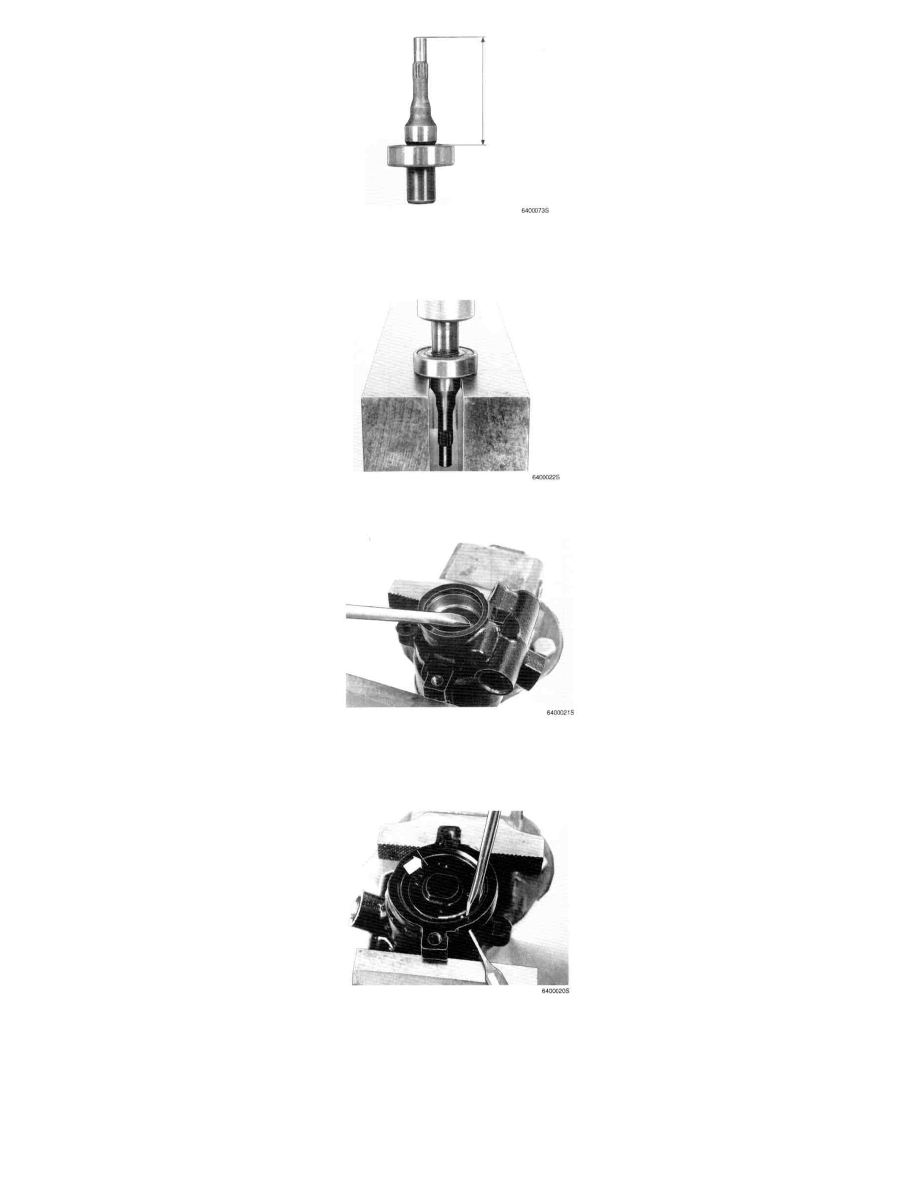 5. Measure bearing position on shaft. Note dimension.
NOTE:  New bearing must be installed in same position on shaft.
6. Press bearing off pump shaft.
7. Remove shaft seal. Use screwdriver, taking care to avoid damage to pump housing.
NOTE:  Matchmark end cover and housing by scribing. 
8. Remove end cover locking ring:
a. Press out ring by inserting drift in hole in pump housing. 
b. Remove ring with screwdriver.