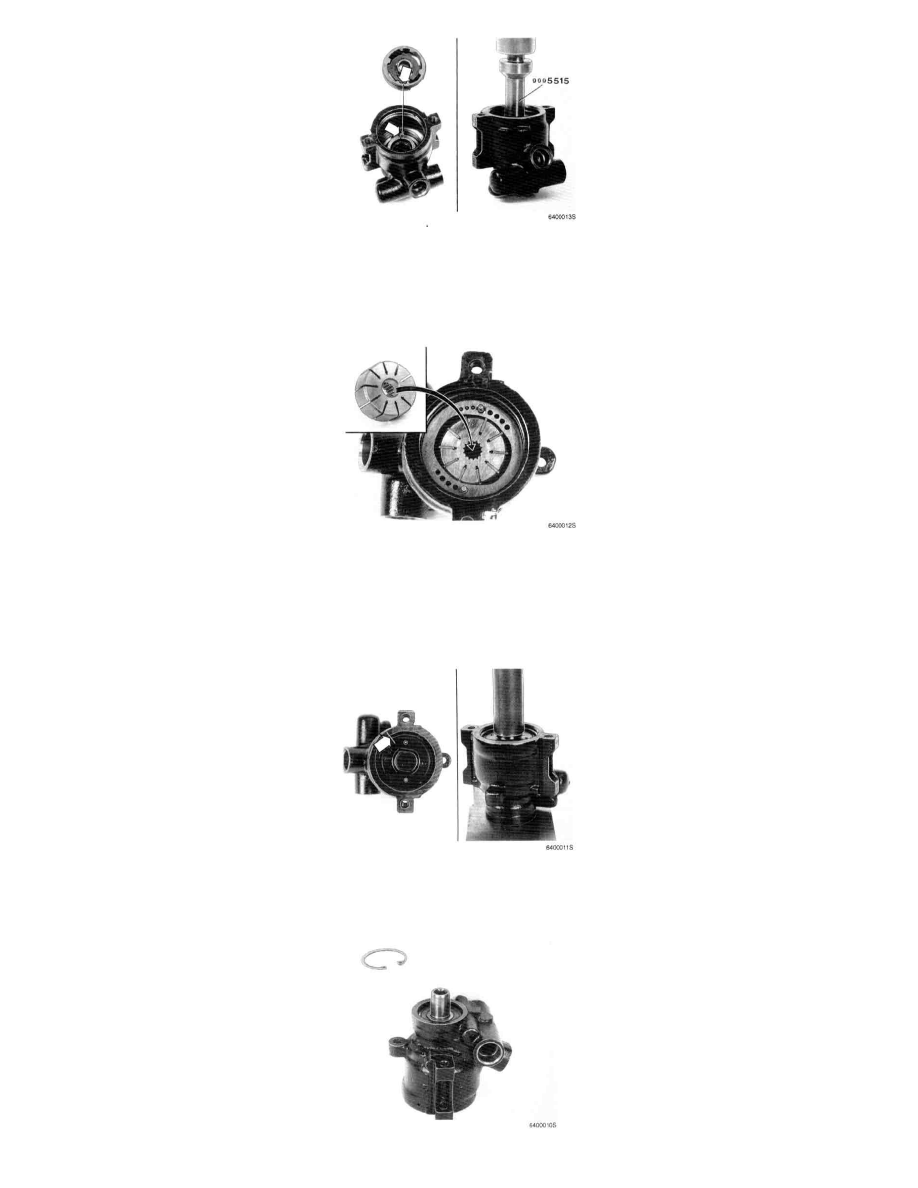 4. Install pressure plate in pump housing:
a. Install locating pin and spring in housing. 
b. Fit new O-ring in pressure plate. 
c. Align one of two locating pin holes in plate opposite pin. 
d. Press pressure plate into housing. Use drift.
5. Install:
-
Pump ring locating pins (two).
-
Pump ring, with three markings facing upward.
-
Rotor. Turn rotor downward so that machined out section adjacent to splines faces forward towards drive pulley as illustrated.
-
Rotor vanes.
-
End cover O-ring in pump housing.
6. Install end cover in pump housing. Press end cover into pump housing. Install snap ring (circlip).
NOTE:  Take care to align scribed marks with each other as illustrated.