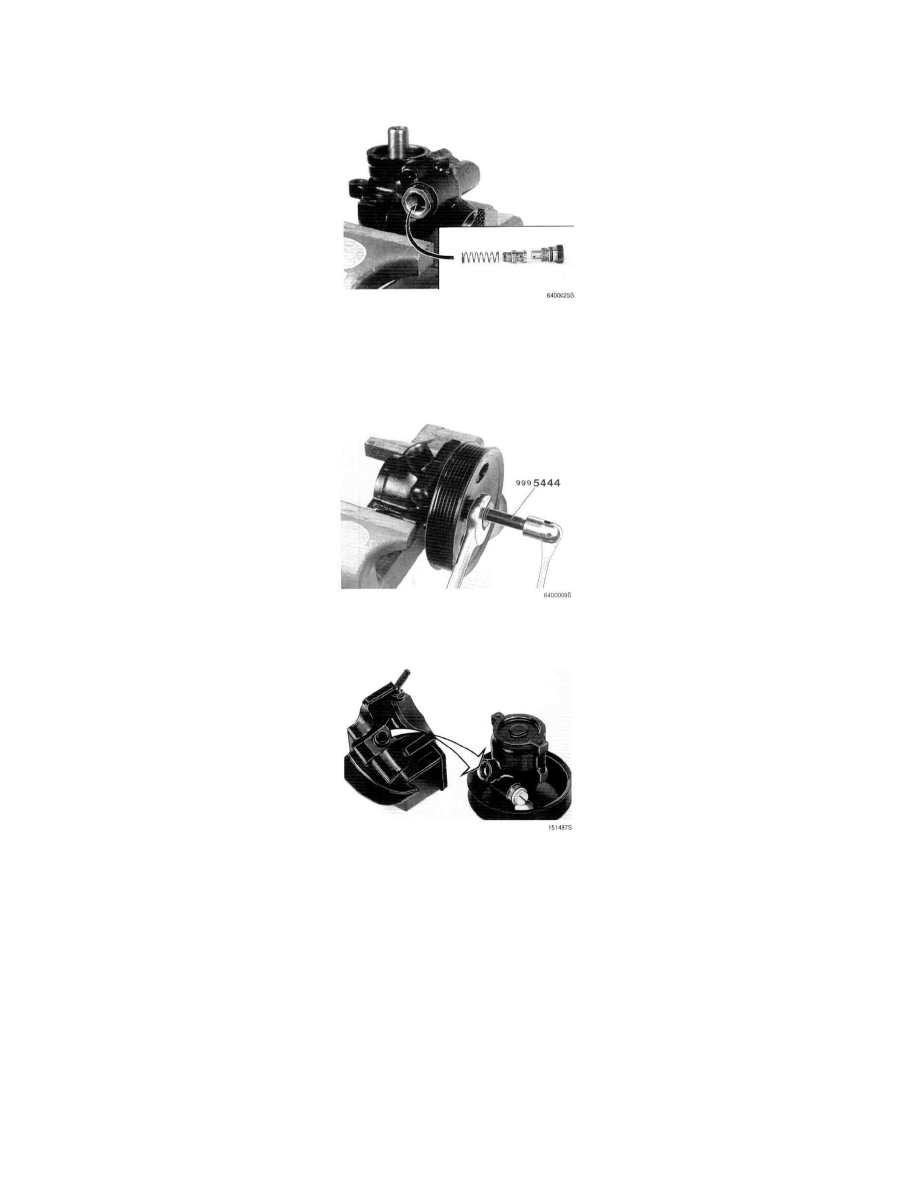 7. Install pump shaft and bearing:
a. Push shaft into pump Housing until bearing reaches stop.
b. Install snap ring (circlip) with rounded side facing upward towards drive pulley.
8. Install control valve. Install:
-
O-ring on nut.
-
Spring.
-
Control valve.
-
Nut. Tighten to 75 Nm (55 ft. lbs.).
9. Install drive pulley. Grease pump shaft, then press on pulley. Use press tool. Press until nut meets end of shaft.
10. Install fluid reservoir. Install/mount: 
-
O-ring on reservoir pipe branch.
-
Reservoir on pump with mounting clips. Ensure that clip locking tabs are seated in position.
11. Install power steering pump.