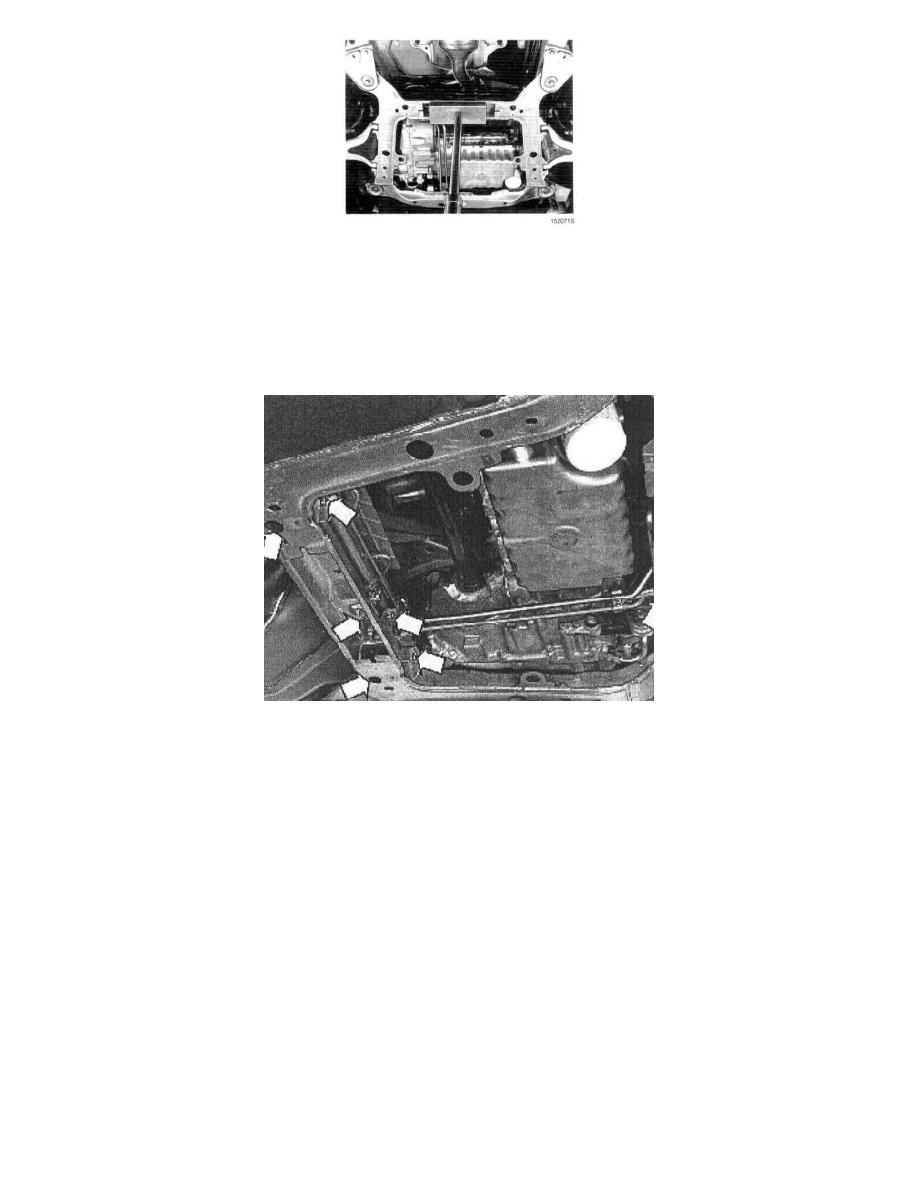 Raise the subframe at the rear. Use a mobile jack. Insert the steering gear mounting screws while raising the frame.
Install new screws in the subframe loosely.
Transfer the mobile jack to the front edge of the frame and replace the front screws in the frame. Do not tighten yet.
First tighten the screws on the left side of the sub-frame to 105 Nm (77.4 ft. lbs.) and angle tighten 120°. 
Then tighten right-hand side to the same values as the left side.
Tighten the screws for the brackets on both sides to 50 Nm (36.9 ft. lbs.). 
Tighten
-
steering gear to 50 Nm (36.9 ft. lbs.). Use new nuts.
-
the screw for the steering gear center mounting to 80 Nm (59.0 ft. lbs.). 
Install (applies only to right-hand drive cars)
-
the oil pipes with new O-rings.
-
the front and rear oil pipe brackets loosely. Tighten the oil pipes.
Install and tighten the oil pipe brackets and clamps at the front and rear.