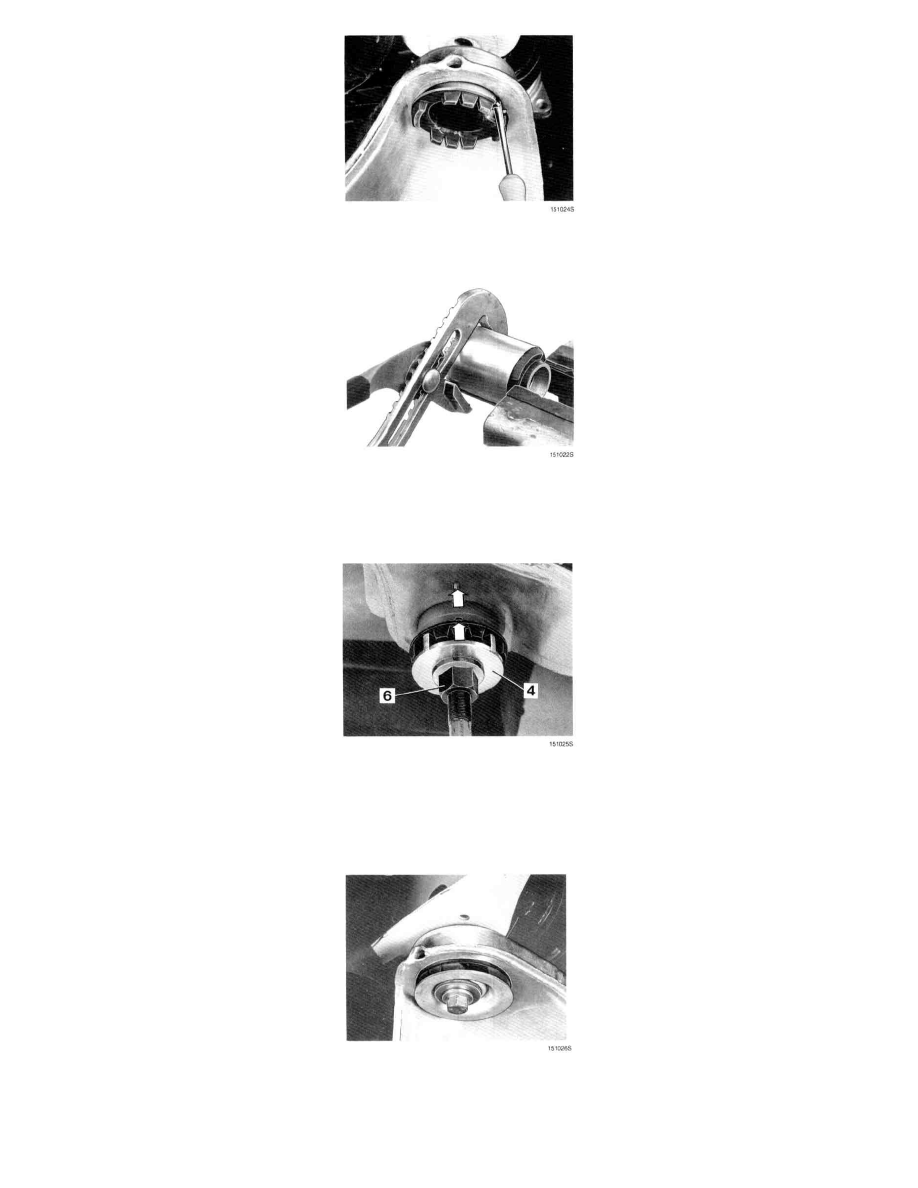 13. Pry out bushing. Use screwdriver.
14. Remove inner section of bushing from cutter.
a. Spray universal oil/releasing oil between bushing and cutter to assist removal of bushing from tool.
b. Mount bushing in vise. Use adjustable pliers to twist cutter to free from bushing.
15. Position counterhold on top of frame.
16. Install bushing using drift (4) and bolt (6). Tighten nut on bolt to press bushing home fully.
NOTE:  Check that marks on bushing and frame coincide. Left and right bushings are different.
17. Remove tools.
18. Install new bolt complete with washers. Lubricate bolt thread. Tighten to 105 Nm (77 ft. lbs.) and through further 120°.
NOTE:  Tighten rear bracket bolts to 50 Nm (37 ft. lbs.).