< PREV PAGE
NEXT PAGE >
V70 XC AWD L5-2.4L Turbo VIN 56 B5254T (1998)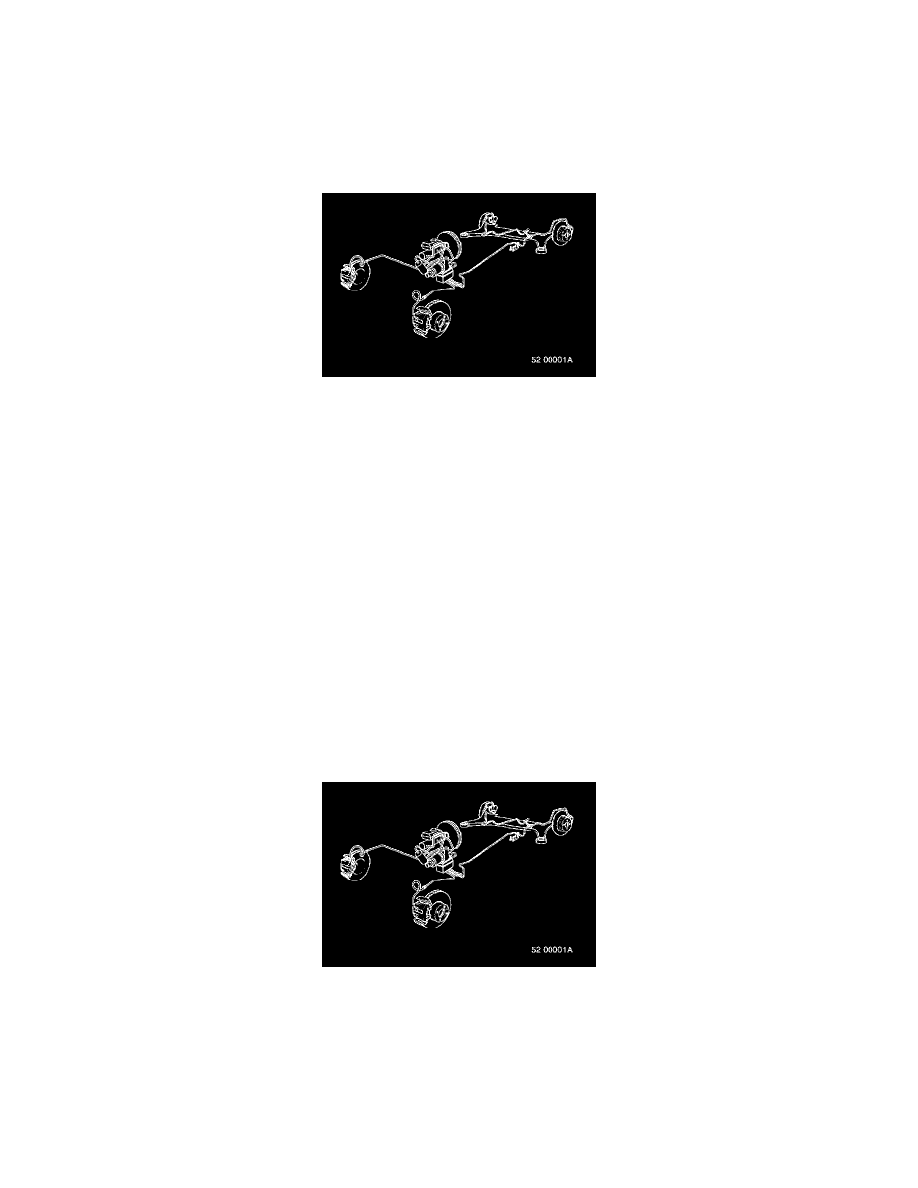 Brake Hose/Line: Service and Repair
UUU. Brake pipes and hoses, replacement
UUUA. Brake pipe and hoses, replacement
[UUUA1]
Removal
- Remove brake pipe and hoses.
Note!
Check that brake pipe and hoses are not damaged by plastic mounting to the left on the rear axle when they are removed.
[UUUA2]
Installing brake pipe
- Install pipe. It may need bending to the right shape.
- Blow pipe through clean with compressed air.
- Tighten brake pipe to 14 Nm (10 ft lb).
[UUUA3]
Installing brake hoses
- Install hoses. Hoses must not be twisted when in position. Hoses have white lines running along them which show clearly if they are twisted.
- Tighten brake hoses to 18 Nm (13 ft lb).
[UUUA4]
Bleeding
- Bleed braking system as per: Bleeding brakes.  See: Brake Bleeding/Service and Repair
[UUUA5]
Cleaning
Always carry out the following cleaning procedure after overhauling the braking system or installing new parts to remove old brake fluid and dirt.
- Clean brake pipe by flushing out with clean brake fluid or turpentine.
< PREV PAGE
NEXT PAGE >