< PREV PAGE
NEXT PAGE >
V70 XC AWD L5-2.4L Turbo VIN 56 B5254T (1998)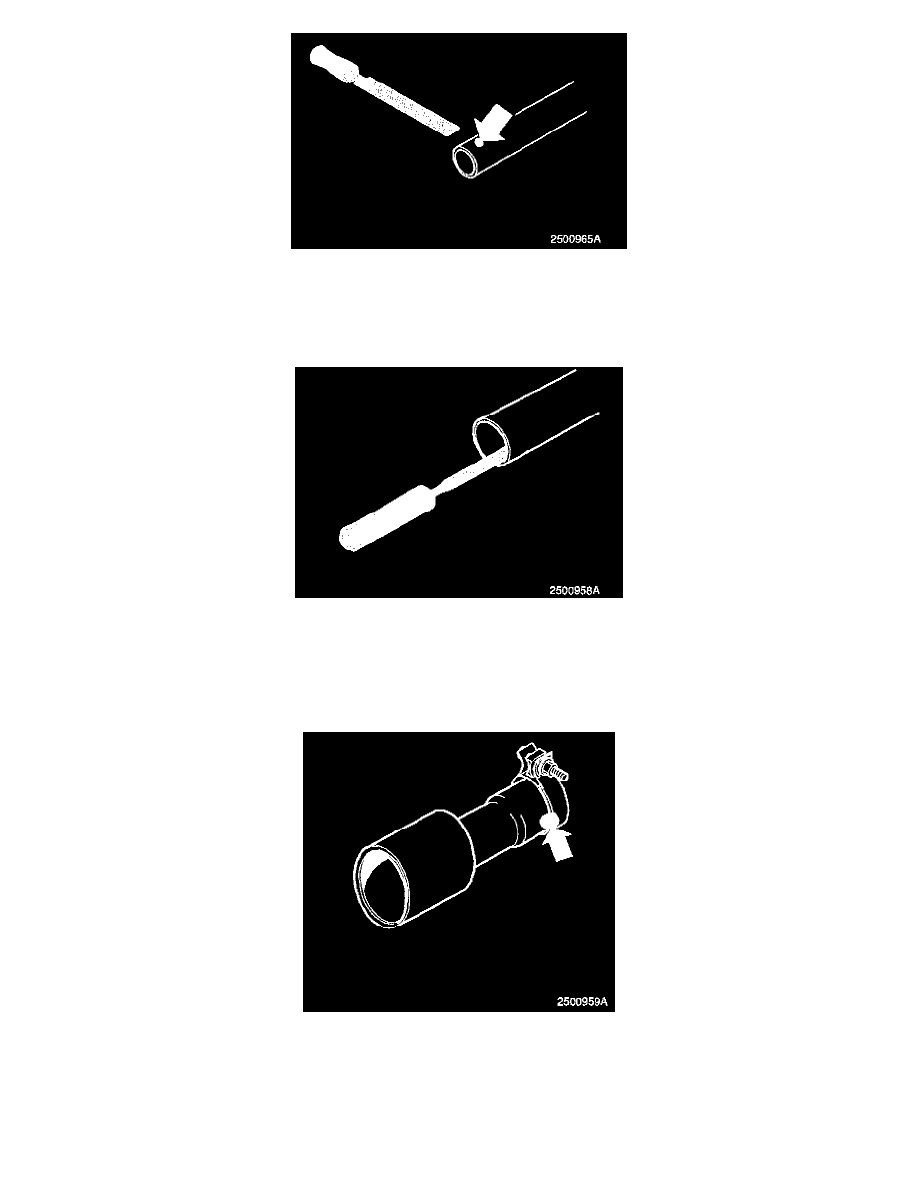 Perform this step If applicable.
Grind/file the welding spot from the exhaust pipe.
A4
Burr the newly cut surface.
A5
Note!
Both the tail pipe and the clamp are to be reused after modification.
SAFETY GLASSES MUST BE WORN WHEN PERFORMING THIS STEP.
Carefully grind off the tack weld holding the clamp to the tail pipe.
Remove as little material as possible from the pipe and the clamp.
Carefully sand off any remaining part of the tack weld from tail pipe and clamp, so the clamp can be refitted after tail pipe has been modified
A6
< PREV PAGE
NEXT PAGE >