< PREV PAGE
NEXT PAGE >
V70 XC AWD L5-2.4L Turbo VIN 56 B5254T (1998)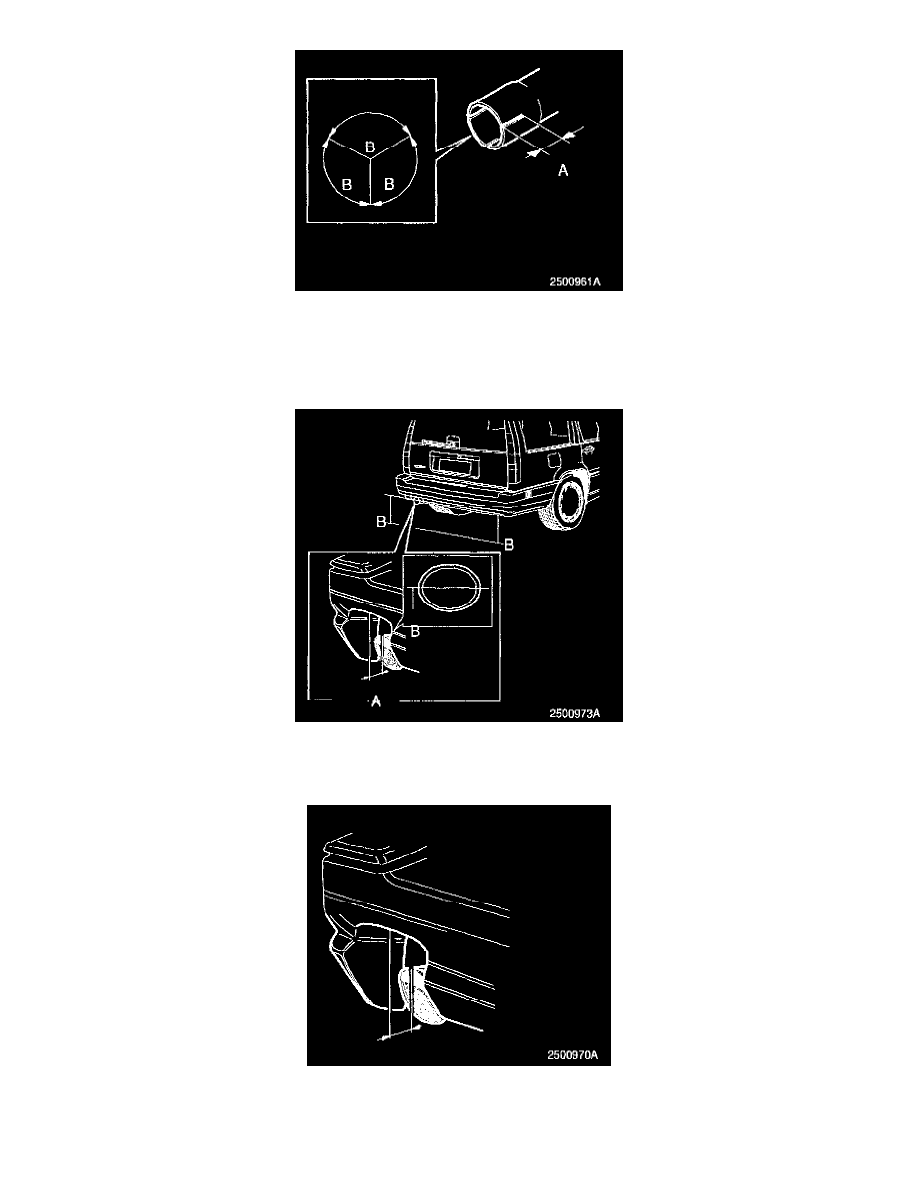 Increase the length of the three slots for the tail pipe.
The slots length (A) should be increased no longer than 35 mm (1 3/8") or the same amount as was removed from the exhaust pipe in step A2.
A7
Install the tail pipe on exhaust pipe and align according to illustration.
A8
Adjust tail pipe so that the end is 20 mm (3/4") in from the contour of the bumper cover previously measured.
A9
< PREV PAGE
NEXT PAGE >