< PREV PAGE
NEXT PAGE >
V70R AWD L5-2.3L Turbo VIN 52 B5234T6 (1998)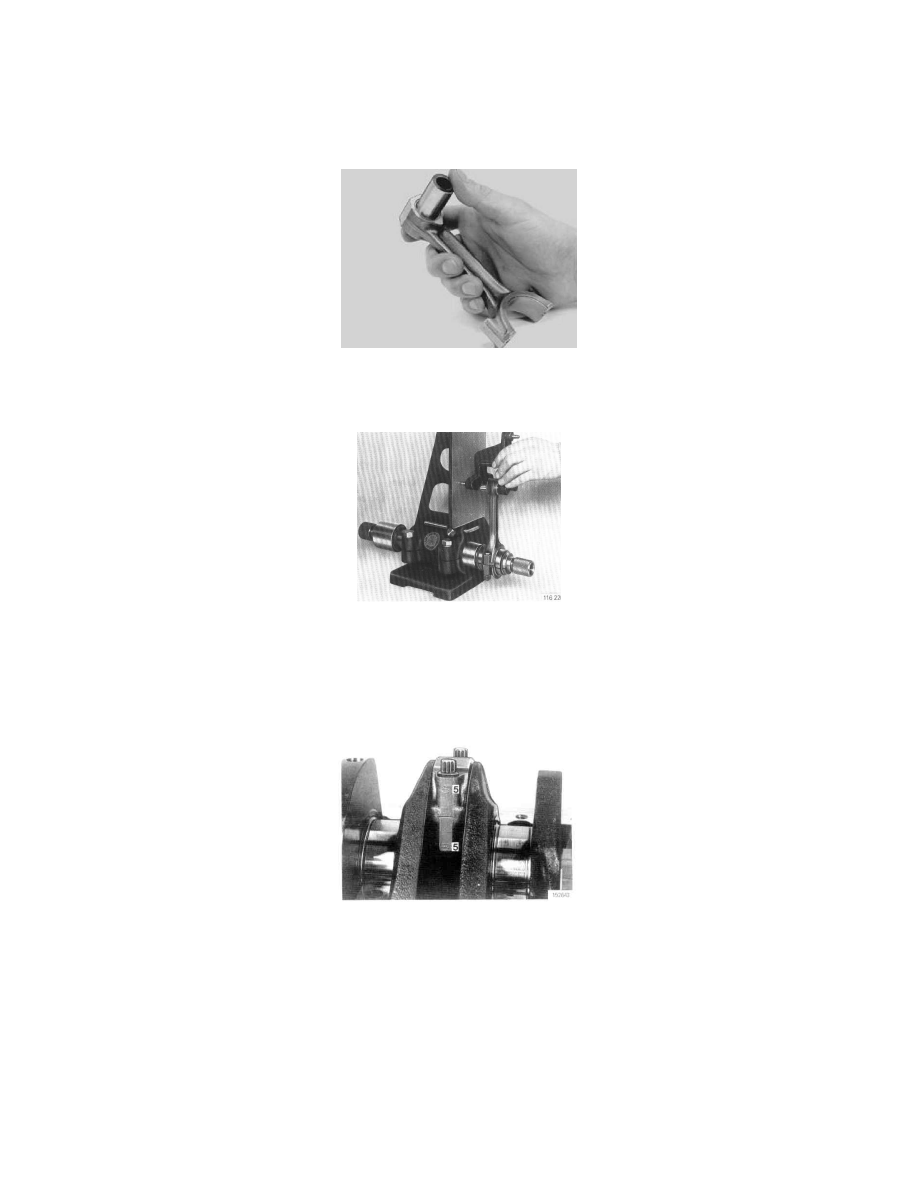 14. Press in new bushing: 
-
Use drift tool No. 999 5309, or equivalent. 
-
Use drift the right way round, with long end downwards. 
-
Push drift right down.
NOTE:  Make sure that hole in bushing lines up with lubricating passage in connecting rod.
15. Check wrist pin fit in new bushing:
-
Wrist pin should slide through bushing without noticeable play when pressed gently with thumb.
-
Adjust bushing as required.
16. Check connecting rod in alignment gauge: 
-
Check for straightness and twisting.
NOTE:
-
Check that clamping surface of fork is round and free of burrs. 
-
Release and tighten expander at big end between each alignment check.
17. Connecting Rods, replacement:
-
Connecting Rods are symmetrical and can be turned over if required.
-
Markings: Assemble connecting rod, tighten bolts to 20 Nm (15 ft lb) and check that bearing end is turned the right way.
-
Put big end in a vice with copper inserts or similar.
Mark both halves with cylinder number using a number punch or die.
< PREV PAGE
NEXT PAGE >