< PREV PAGE
NEXT PAGE >
V70R AWD L5-2.3L Turbo VIN 52 B5234T6 (1998)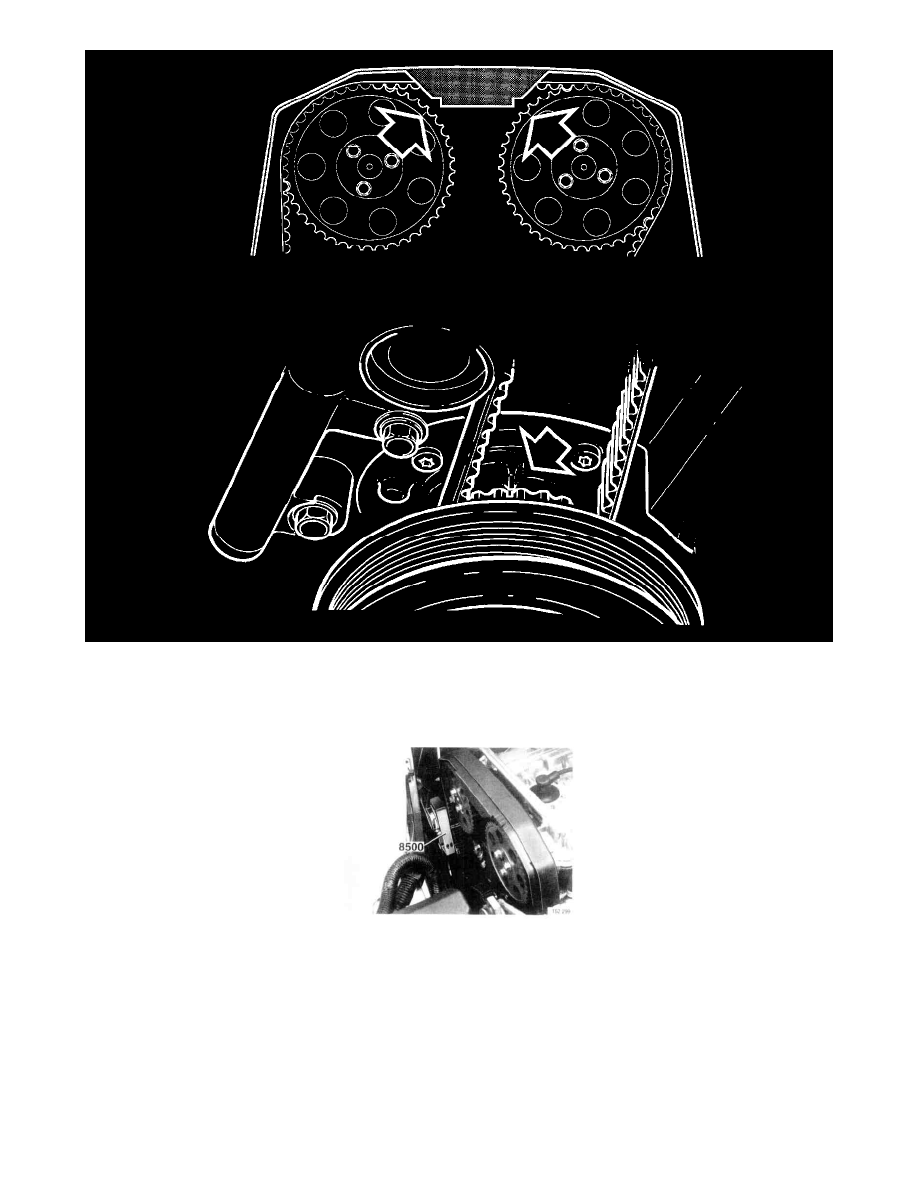 Position camshafts/crankshaft according to marking
-
Remove right front wheel and slacken off fender liner slightly. 
-
Remove vibration damper heat shield. 
-
The camshaft pulleys should rotate until all the markings are aligned.
Check measure the belt tension
Wait 5 minutes after aligning timing belt.
Position measuring instrument 998 8500 between the exhaust camshaft pulley and coolant pump.
Read the value using a mirror, the measuring instrument must not removed before the reading is taken.
-
For 21 mm belts, the tension should be between 3.5-4.6 units.
-
For the 23 mm belt the following applies:
B5204/B5254/B5234: 2.5-4.0 units  
B5252: 2.7-4.2 units  
Replace tensioner damping unit if the recommended values are NOT kept.
< PREV PAGE
NEXT PAGE >