< PREV PAGE
NEXT PAGE >
V70R AWD L5-2.3L Turbo VIN 52 B5234T6 (1998)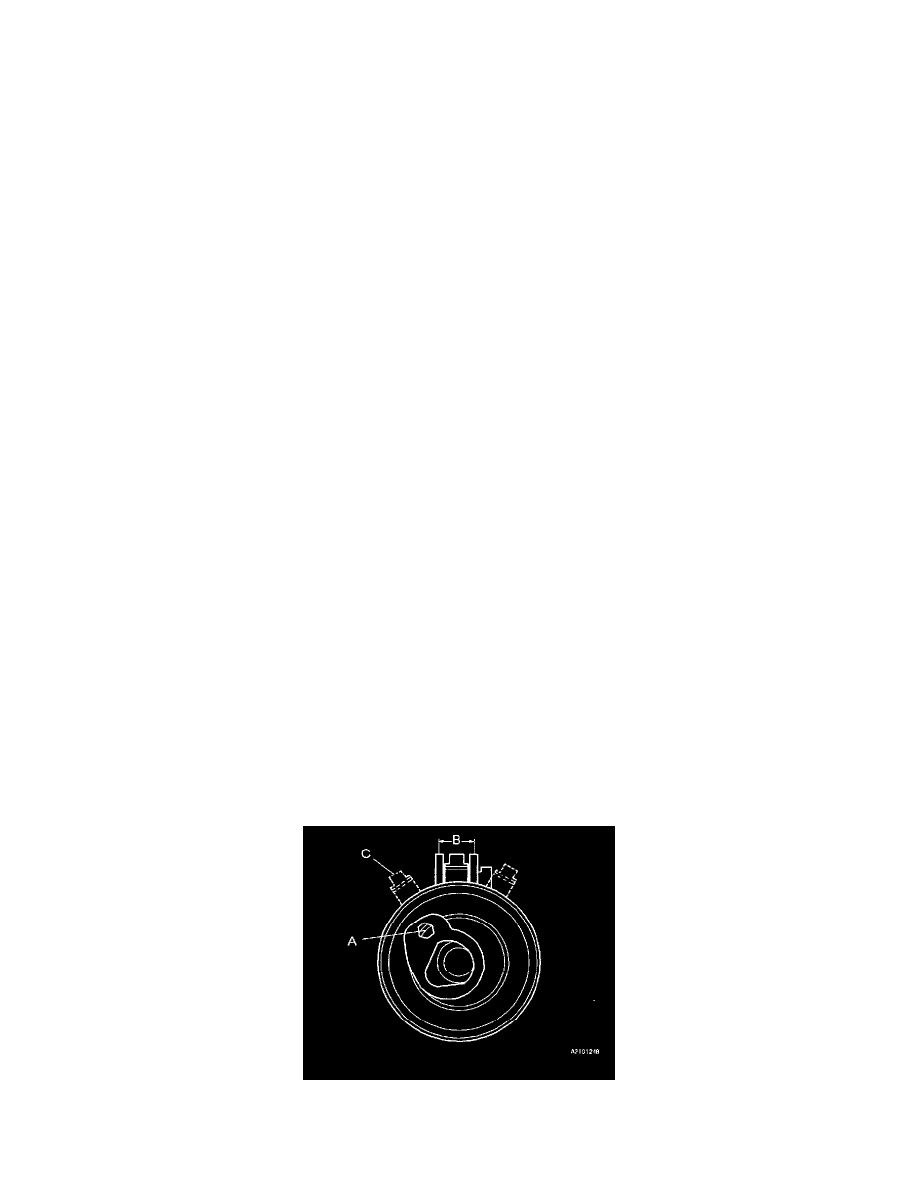 Timing Belt: Technical Service Bulletins
Mechanical Camshaft Belt Tensioner - Adjusting
Section
2
Group
21
No.
0015
Year
99
Month
06
S70/V70/C70
1998-
Vehicles involved: B52X2/B52X4
Adjusting the mechanical camshaft belt tensioner
Background:
This Service Bulletin describes the adjustment of the mechanical camshaft belt tensioner.
Engine serial no.:
S70/V70/C70
1266128-
Adjusting the mechanical camshaft belt tensioner
Adjusting the mechanical belt tensioner
1
Adjusting the camshaft belt tensioner and camshaft belt
1
Install timing belt.
2
Ensure that belt is tight between crankshaft and intake pulley, if not reinstall.
3
Tighten the center screw to 5 Nm (4 ft.lb).
4
Holding the center screw stationary, turn the eccentric (A) with a 6 mm allen wrench COUNTER-clockwise until the tension indicator passes the
right side of the adjustment window (B).
< PREV PAGE
NEXT PAGE >