< PREV PAGE
NEXT PAGE >
V70R AWD L5-2.3L Turbo VIN 52 B5234T6 (1998)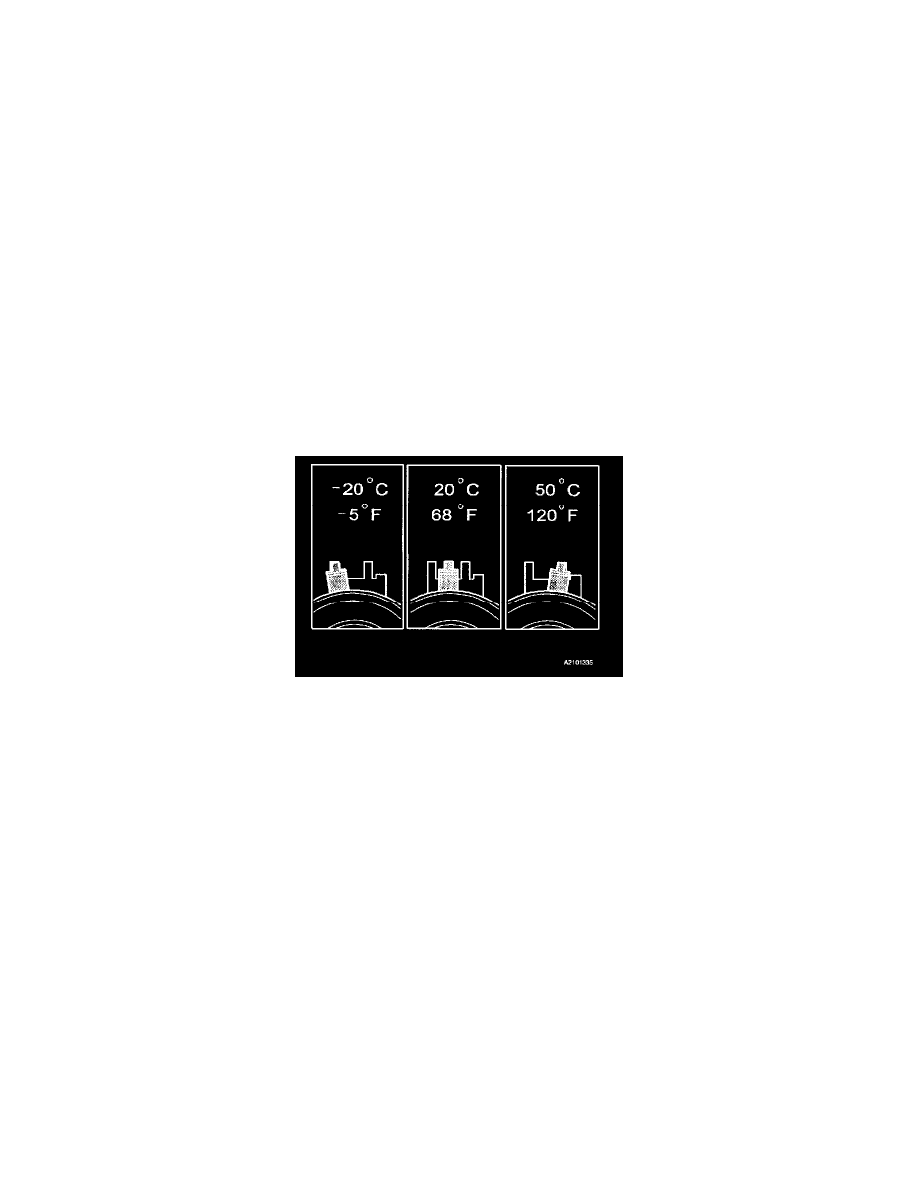 5
Turn the eccentric (A) back CLOCKWISE until the indicator (C) reaches the correct position based on the temperature of the engine (see
illustration).
6
Hold the eccentric secure and tighten the center screw to 20 Nm (15 ft.lb).
Note!
When setting the final adjustment the needle (C) must enter the adjustment window (B) from the right. If the needle exits the window to the
left, it must be readjusted past the window so that it enters from the right.
7
Press on the timing belt and verify that the indicator moves in response to the pressure.
8
Note!
If the bolts holding either cam wheel had been loosened, tighten them at this time to 20 Nm (15 ft.lb).
9
Press the camshaft belt and check that the belt tensioner needle moves freely.
2
Needle position at different temperatures
This adjustment is always carried out on a cold engine.
A suitable temperature is approximately 20°C/68°F.
At higher temperatures, for example with engine at operating temperature or at higher ambient temperature, the indicator is further to the right.
The illustration shows the needle position when adjusting the camshaft belt tensioner at different engine temperatures.
< PREV PAGE
NEXT PAGE >