< PREV PAGE
NEXT PAGE >
V70R AWD L5-2.3L Turbo VIN 52 B5234T6 (1998)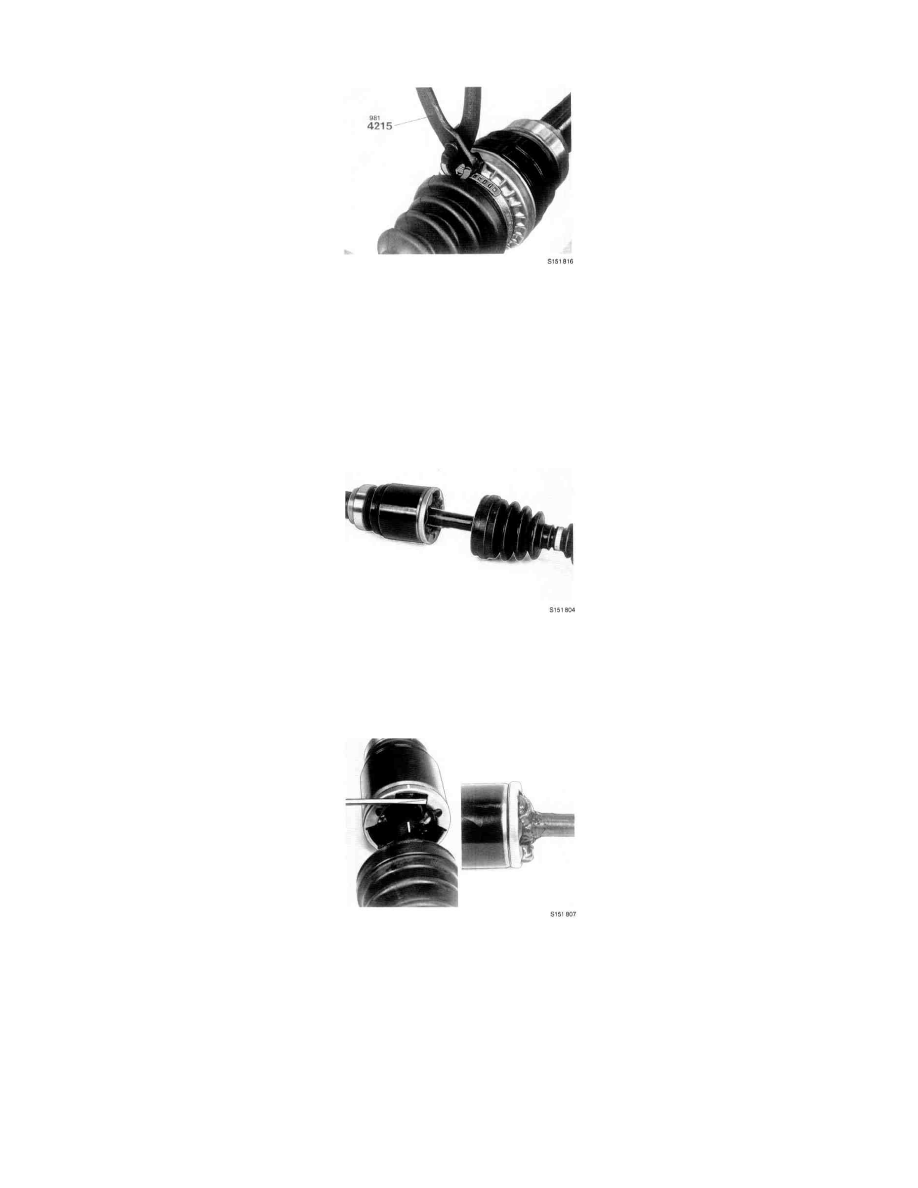 Tap shaft into joint.
-
Check that circlip is seated in its groove.
7. Pack the remaining grease into joint.
NOTE:  Take care not to get any grease on the part of the boot (gaiter) in contact with the joint and shaft.
-
Clean off any excess grease using methylated (mineral) spirits.
Slide boot (gaiter) onto the joint and check it is correctly positioned on the driveshaft.
Fit new clips.
-
Use pliers tool No. 981 4215, or equivalent.
Driveshaft, automatic transmission AW 50-42
8. Expose inboard universal joint 
-
Remove clips from inboard boot (gaiter).
-
Slide boot (gaiter) off inboard universal joint.
Non-turbo models:
9. Dismantling universal joint
-
Mark driveshaft position relative to joint casing.
-
Bend casing plate tabs back slightly and remove shaft from joint casing.
Turbo models:
< PREV PAGE
NEXT PAGE >