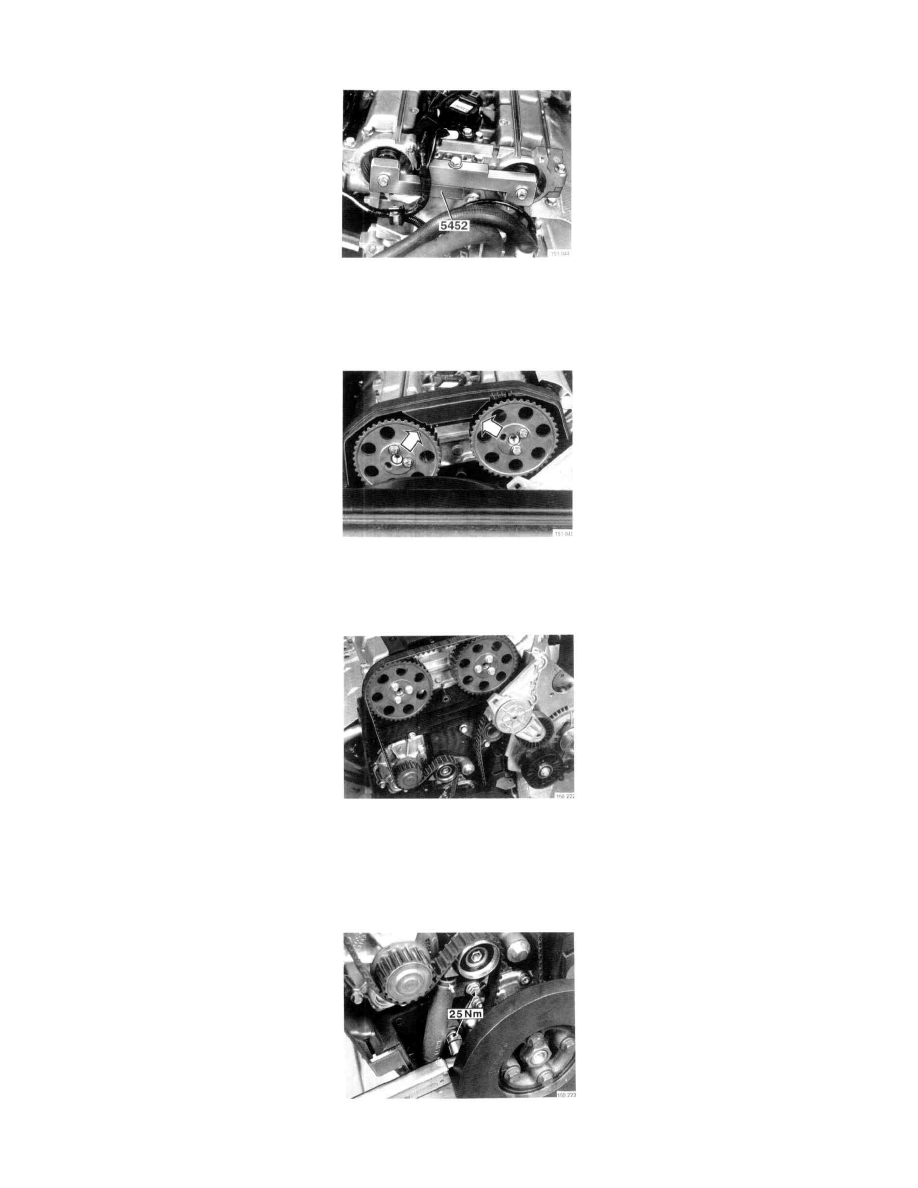 Remove starter motor. remove protective plug and attach crankshaft locking tool 5451 to left rear mounting
Turn crankshaft counterclockwise until stopped by tool.
8. Lock camshafts
-
Remove camshaft position sensor and shutter at right rear of camshaft assembly.
Remove switch holder and shield at left rear of assembly.
Mount camshaft locking tool 5452 in position.
9. Mount camshaft pulleys 
-
Install upper transmission cover. Mount camshaft pulleys and align as per marks. 
-
Tighten each pulley with two bolts.
10. Install timing belt
-
Remove upper transmission cover. 
Place belt around crankshaft and right-hand idler. 
-
Place belt over camshaft pulleys. 
-
Place belt around coolant pump and press over tensioner pulley.
11. Tighten belt tensioner