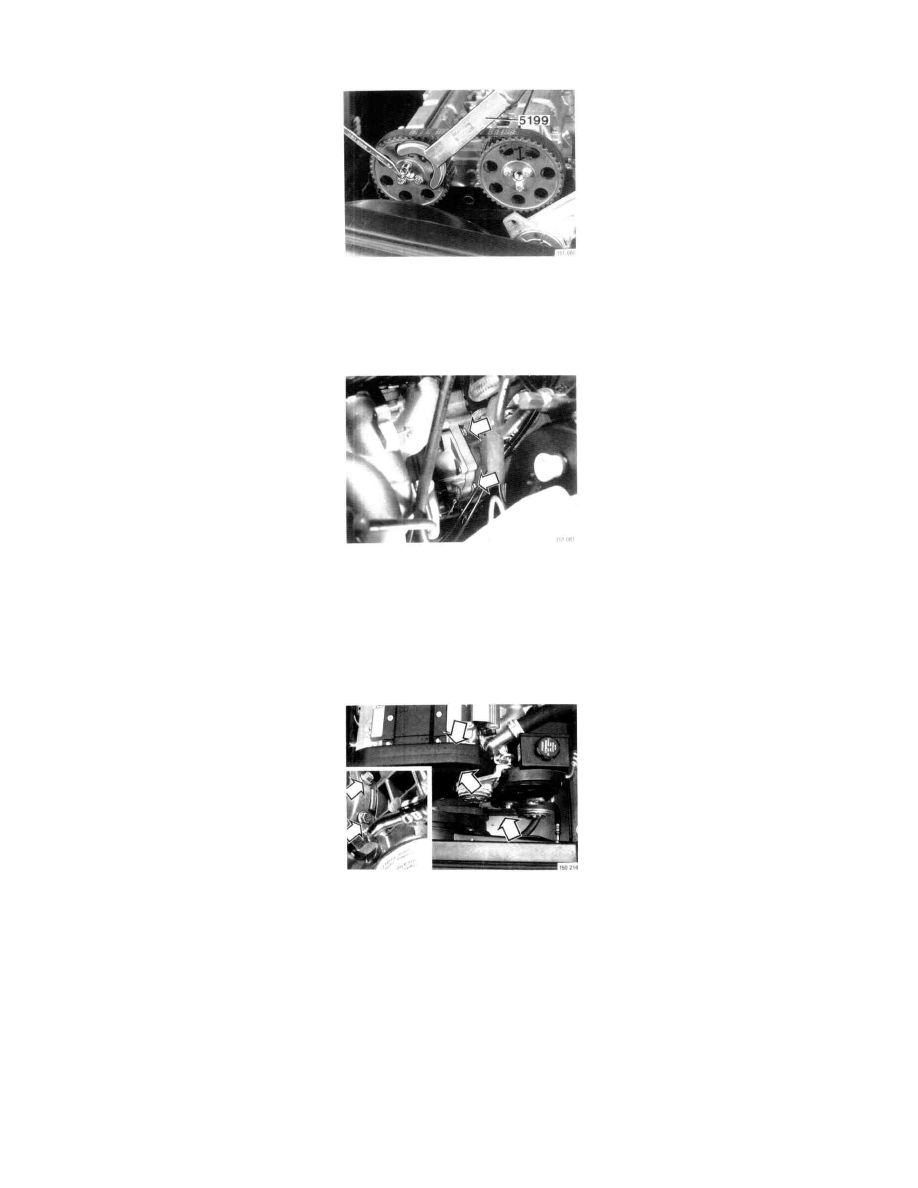 -
Tighten tensioner bolts to 25 Nm (18 ft. lbs.). 
Withdraw tensioner locking pin.
12. Tighten camshaft pulleys 
Slacken the two bolts. 
-
Insert third bolt and tighten bolts alternately to 20 Nm (15 ft. lbs.). 
-
Use counterhold tool No. 999 5199, or equivalent.
13. Remove locking tools
Remove crankshaft locking tool, refit protective plug and install starter motor.
-
Remove camshaft locking tool and install shutter (note position), camshaft position sensor, shield and switch holder.
-
Install upper transmission cover.
Check timing marks
-
Rotate crankshaft through two revolutions and check that timing marks on crankshaft and camshaft pulleys are correctly aligned.
14. Install/reconnect:
-
ignition coil cover
-
front transmission cover
-
auxiliaries drive belt
-
vibration damper guard
-
splash guard under engine
-
battery ground lead
Check operation
-
Test-run engine.