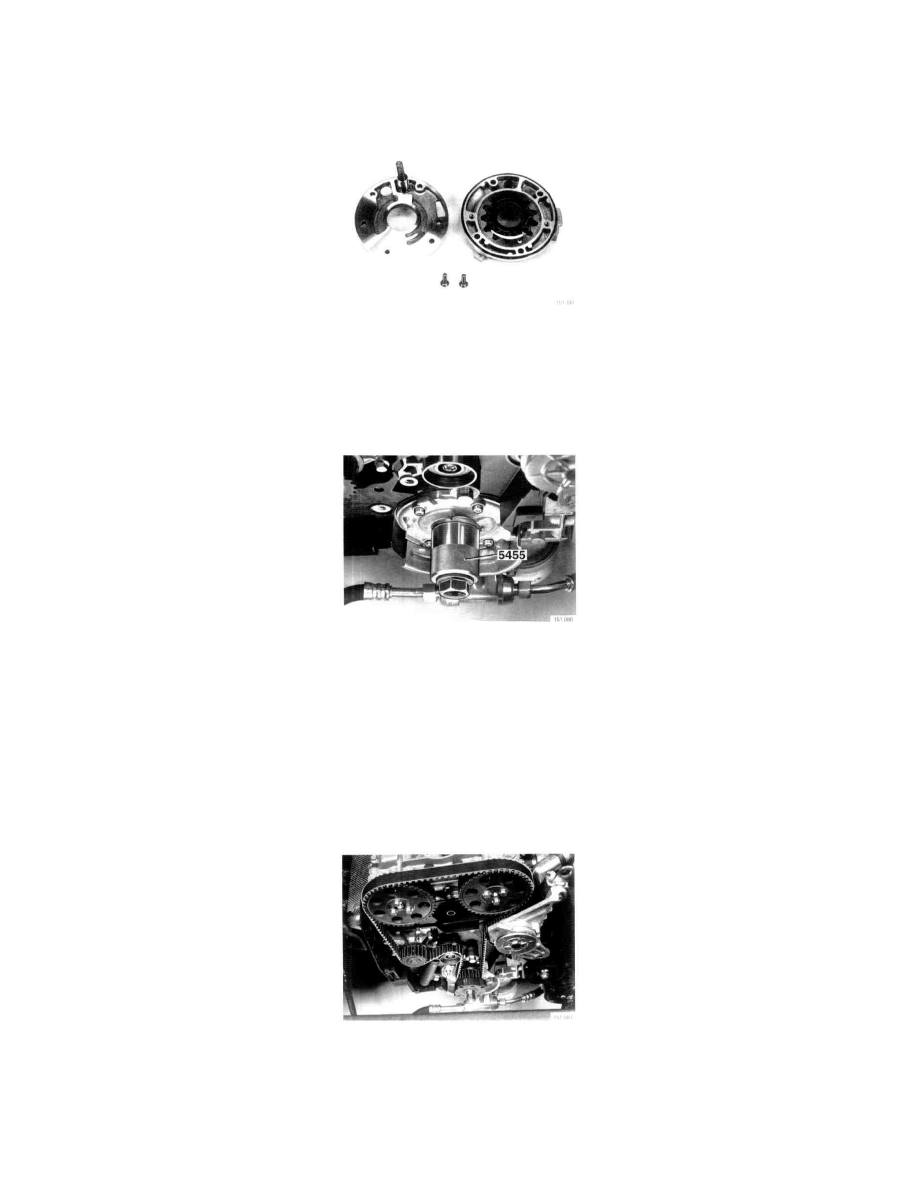 Load = 0 N (no load):   Length = 76.22 mm
Load = 59 ± 4 N:  Length = 56.10 mm
Load = 108 ± 8 N:  Length = 39.90 mm
11. Place pump wheels in housing and check clearance/play
-
Place large pump wheel in position with marking facing upwards.
-
Place small wheel in position.
-
Check clearance/play.
Replace complete pump if excessive.
Reassemble pump.
12. Install oil pump
-
Transfer snow shield. 
-
Use new gasket. 
-
Use seal installer tool No. 999 5455, or equivalent, when installing pump.
Use bolts as guides.
Pull in pump using crankshaft centre nut.
NOTE:  Use thread locking compound part No. 1 161 056, or equivalent, on bolts
-
Tighten bolts alternately to 10 Nm (7 ft. lbs.). 
-
Install crankshaft pulley using centre bolt and spacer.
13. Install timing belt
-
Place belt around crankshaft pulley and right-hand idler.
-
Place belt over camshaft pulleys.
-
Position belt around water pump and press over tensioner pulley.
-
Install tensioner and tighten bolts to 25 Nm (18 ft.lb). 
-
Remove locking pin.