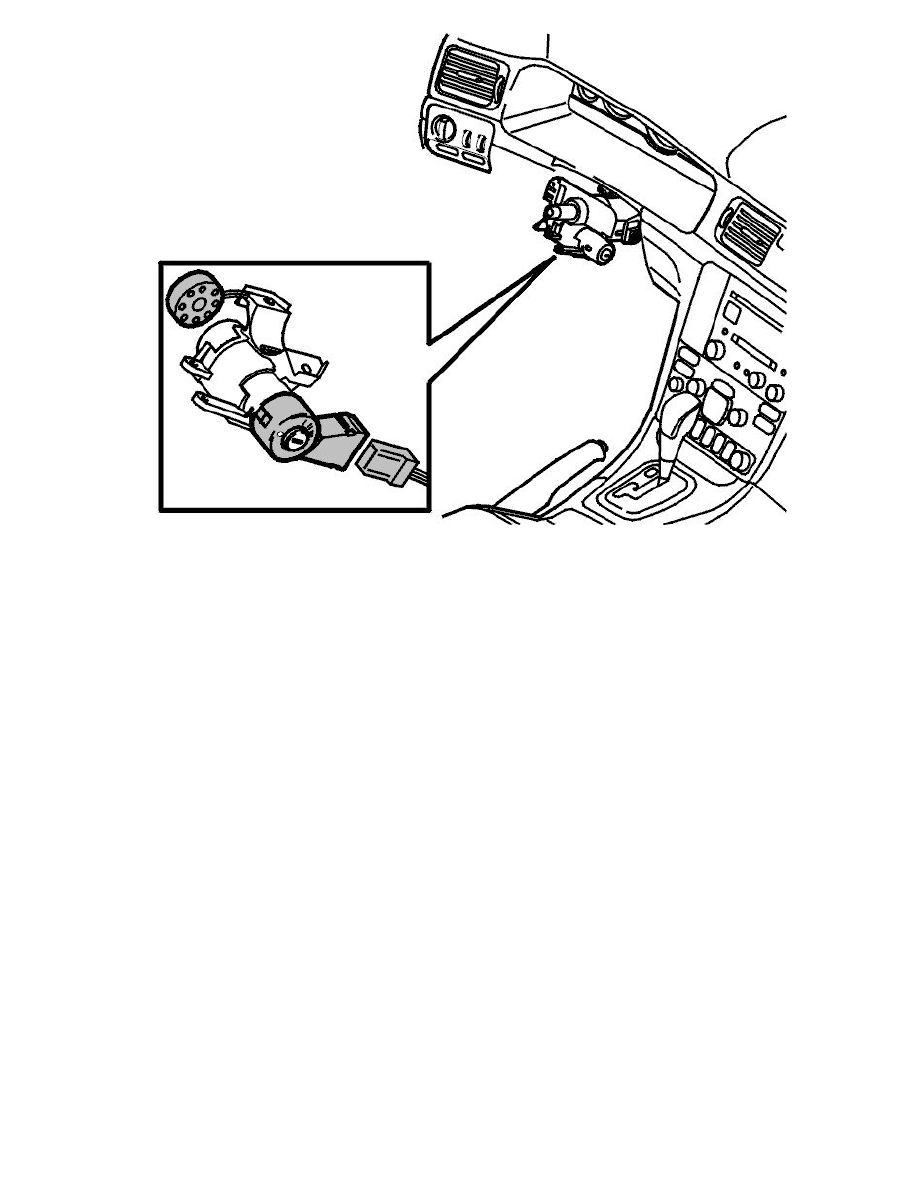 Remove the ignition key.
Install the connector and the module for steering wheel lock.
Plug in the connectors.
Installing lever module
See Gear selector assembly and steering wheel module See: Transmission and Drivetrain/Automatic Transmission/Transaxle/Shifter A/T/Service and
Repair/Gear Selector Assembly and Steering Wheel Module.
Connect the lever module's connectors.
Installing steering column covers
Install the steering wheel casings according to: Combined instrument panel surround See: Instrument Panel, Gauges and Warning Indicators/Instrument
Cluster / Carrier/Service and Repair/Combined Instrument Panel Surround.
Resetting contact roller
Reset the contact roller according to: Contact reel driver airbag module, resetting See: Restraint Systems/Air Bag Systems/Clockspring Assembly / Spiral
Cable/Service and Repair/Reset Procedure.
Installing steering wheel and checking steering wheel position