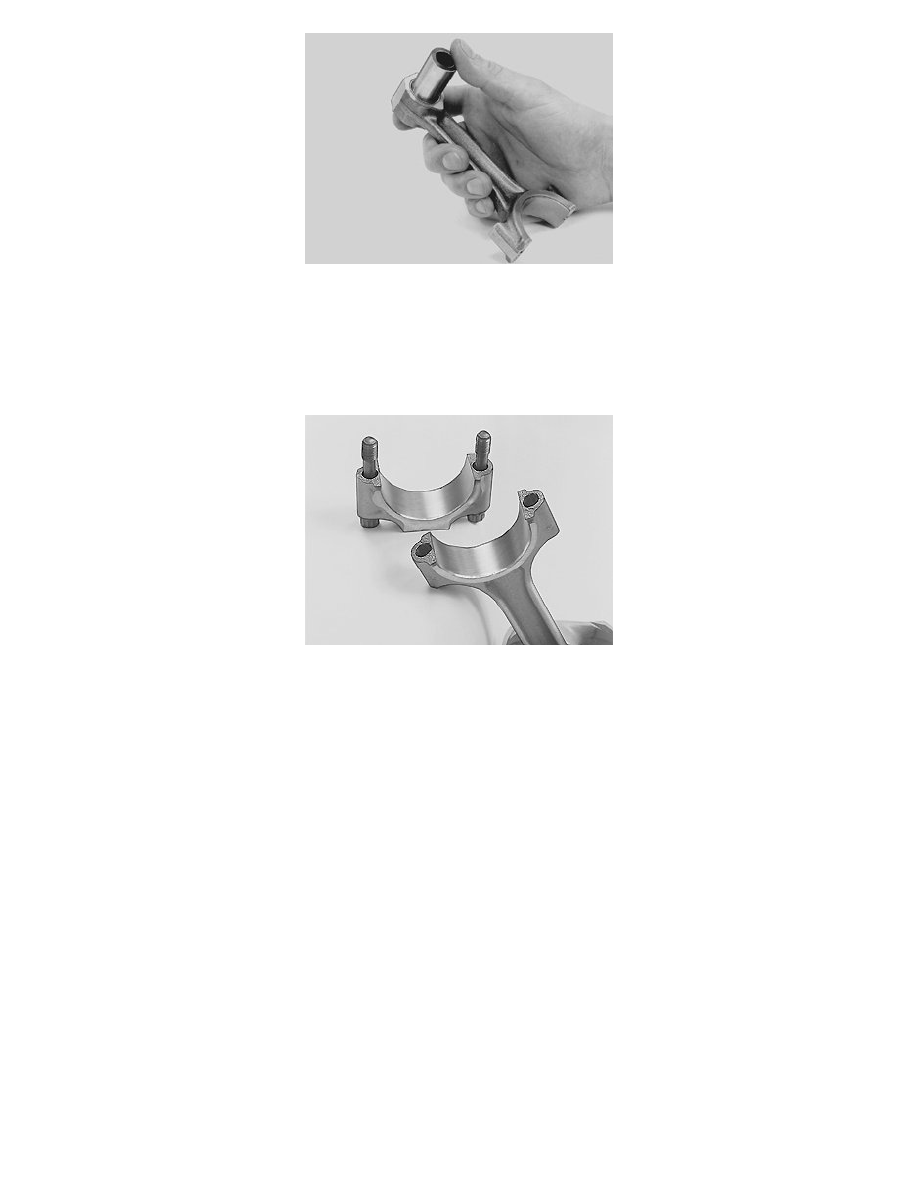 The piston pin should slide through the hole with light thumb pressure.
If the play is too great measure the piston pin.
Use a micrometer.
See Specifications, mechanical, B5244T5, B5254T2 See: Specifications/Mechanical Specifications/Specifications, Mechanical  for the correct diameter
of the gudgeon pin.
New connecting rod
A new connecting rod has been introduced on certain engines.
The mating surface between the cap and the connecting rod is not machined. It is aligned through a dedicated fracture surface.
Caution! If the cap is turned the wrong way and tightened, the structure of the fracture surface will be damaged and the connecting rod must
then be discarded.
Note! Blow the fracture surface clean with compressed air before reinstalling the cap.
Checking the bearing recess in the connecting rod big end