< PREV PAGE
NEXT PAGE >
XC90 AWD V8-4.4L VIN 85 B8444S (2005)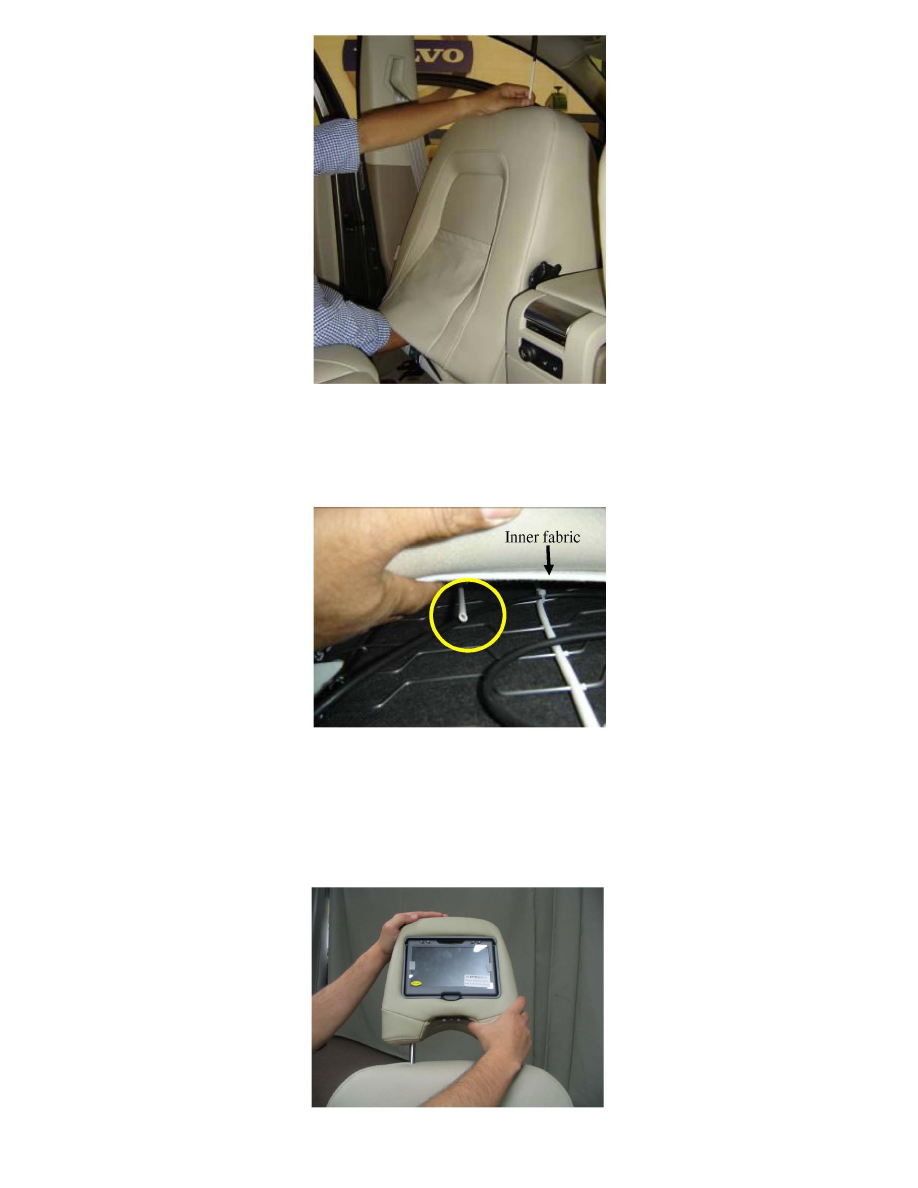 Move the seatback forward so you can
reach inside the upholstery to where the
cables are fed through.
Slowly / Carefully pull the cable down to the
bottom section of the seat back.
The upholstery is constructed of two layers
of fabric. Be sure your hand is not between
the layers so you can locate the cable.
NOTE: For reference; the RSE install kit
plastic guide is shown the area to locate the
cable.
Once the cables have been routed through
< PREV PAGE
NEXT PAGE >