< PREV PAGE
NEXT PAGE >
XC90 FWD L6-3.2L VIN 96 B6324S2 (2010)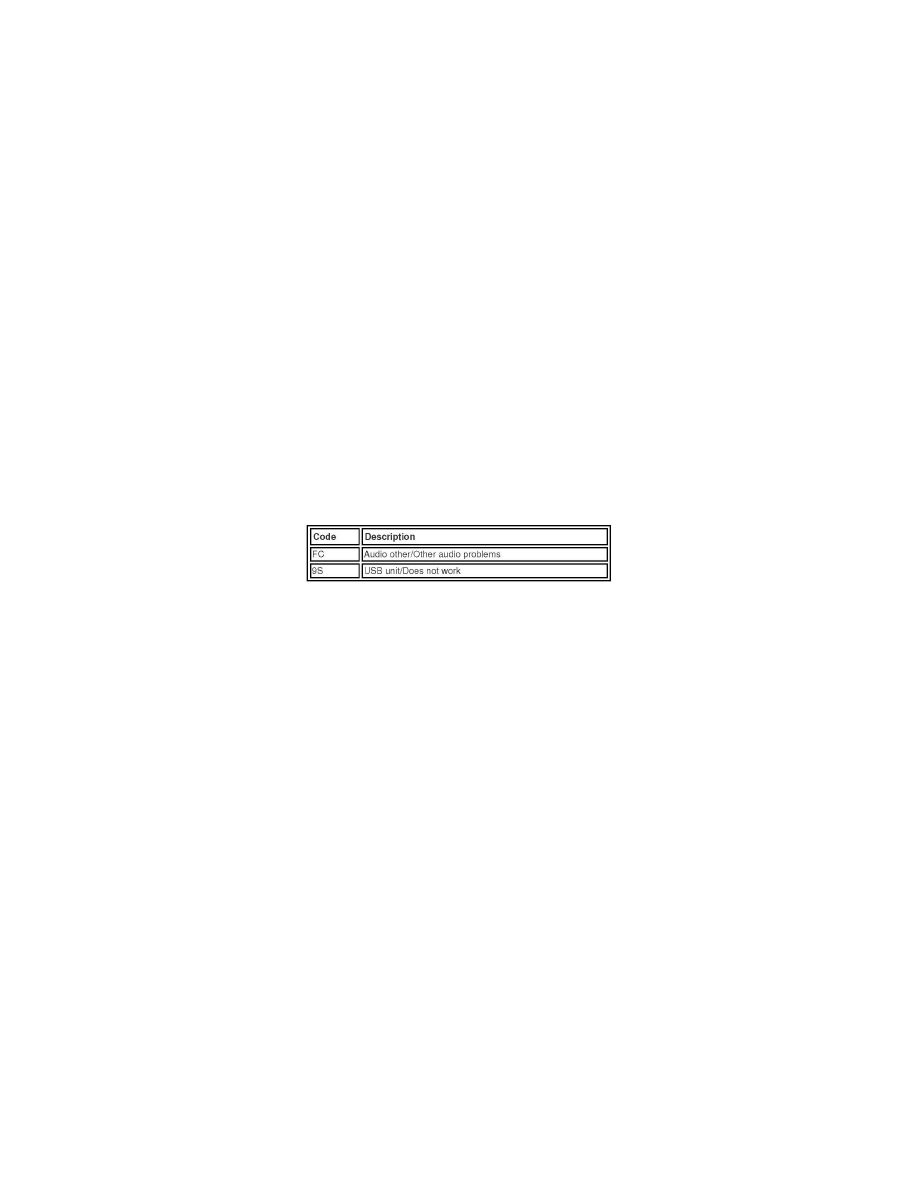 Auxiliary Input / Output Jack: All Technical Service Bulletins
Audio System - IPod(R) Does Not Charge
Title USB and iPod Music Interface with iPod battery charging symptom
Ref No US20185.9.1 en-GB
Issuer -
Partner 3 US 7510 Volvo Cars North America
Func Group 3939
Func Desc miscellaneous
Status Released
Status Date 2011-02-25
Issue Date 2011-02-25
Reference
Attachment
TJ20185110225-001a
Vehicle Type
CSC
DTC
Text
CSC= Customer Symptom Code
This document supercedes the previous one dated 2010-06-23. Changes to this document are:
Added chassis end limit for vehicle type 156 (XC6O)
DESCRIPTION:
The customer may state that the charging of the iPod battery does not work in a vehicle with USB and iPod Music Interface (AUU Accessory USB Unit).
The cause may be due to the new generation iPod models are using 5 Volt charging and the old iPod generations are using 12 Volt charging.
5 Volt battery charging is valid from the following generations of Apple products:
- iPod Touch Generation 2
- iPod Nano Generation 4
- iPhone 3G
Our USB/iPod Music Interface (AUU) only supports 12 Volts charging from the iPod connection cable harness. However 5 Volts charging is possible
via the USB connection cable harness but then the iPod cannot be controlled by the audio system.
The ICM display may be hanging and show "Loading" if an iPod with 5V supply is connected and the iPod battery is empty. This will be solved with the
new USB and iPod connector cable.
SERVICE:
It is possible to charge these units in the car by using the normal USB to dock connector cable that is included in the iPod Touch/iPod Nano and iPhone
kits for the USB outlet but then no other functions are supported.
The USB and iPod cable solution needs to be installed in vehicle if the customer wants both 5v charging and iPod function through the AUU.
PRODUCT MODIFICATION: 
< PREV PAGE
NEXT PAGE >