< PREV PAGE
NEXT PAGE >
XC90 FWD L6-3.2L VIN 96 B6324S2 (2010)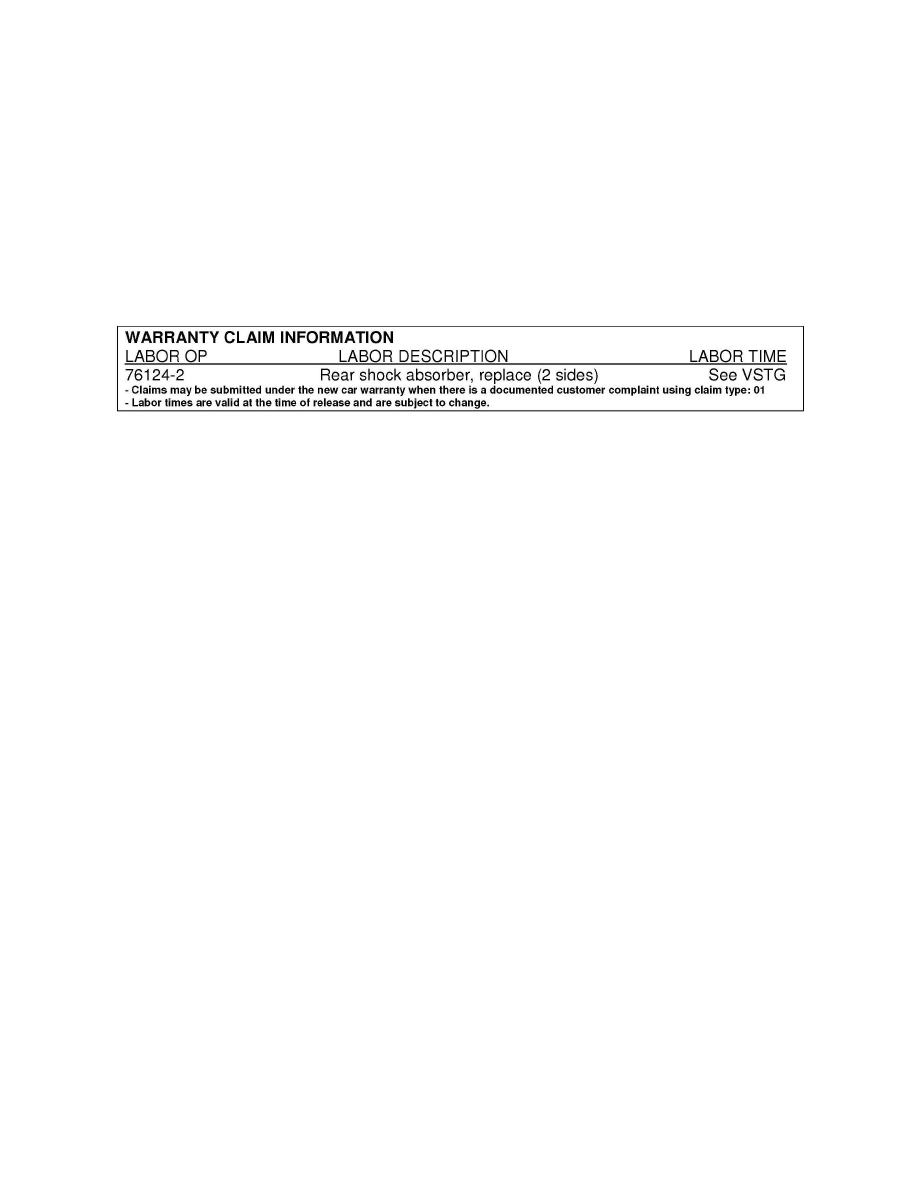 Following these hoisting procedures in extreme cold temperatures will prevent this leakage from happening. There should not be a reason to replace
shock absorbers unless this hoisting procedure was improperly performed in extreme cold temperatures.
Only if a vehicle exhibits this leakage after the vehicle has been driven in extremely low temperatures, upgrade the vehicle with nivomat shock absorbers.
If this problem occurs in a warm market, do NOT install nivomats! Replace those shock absorbers with whatever the vehicle came with from the factory!
For replacement of the shock absorbers, see VIDA:
INFORMATION
REPAIR
Removal, Replacement, and Installation
Springs and wheels
Shock absorbers, ant-roll and bar leveling
Shock absorber
Shock absorber rear, replacing
WARRANTY CLAIM INFORMATION
< PREV PAGE
NEXT PAGE >