< PREV PAGE
NEXT PAGE >
XC90 FWD L6-3.2L VIN 96 B6324S2 (2010)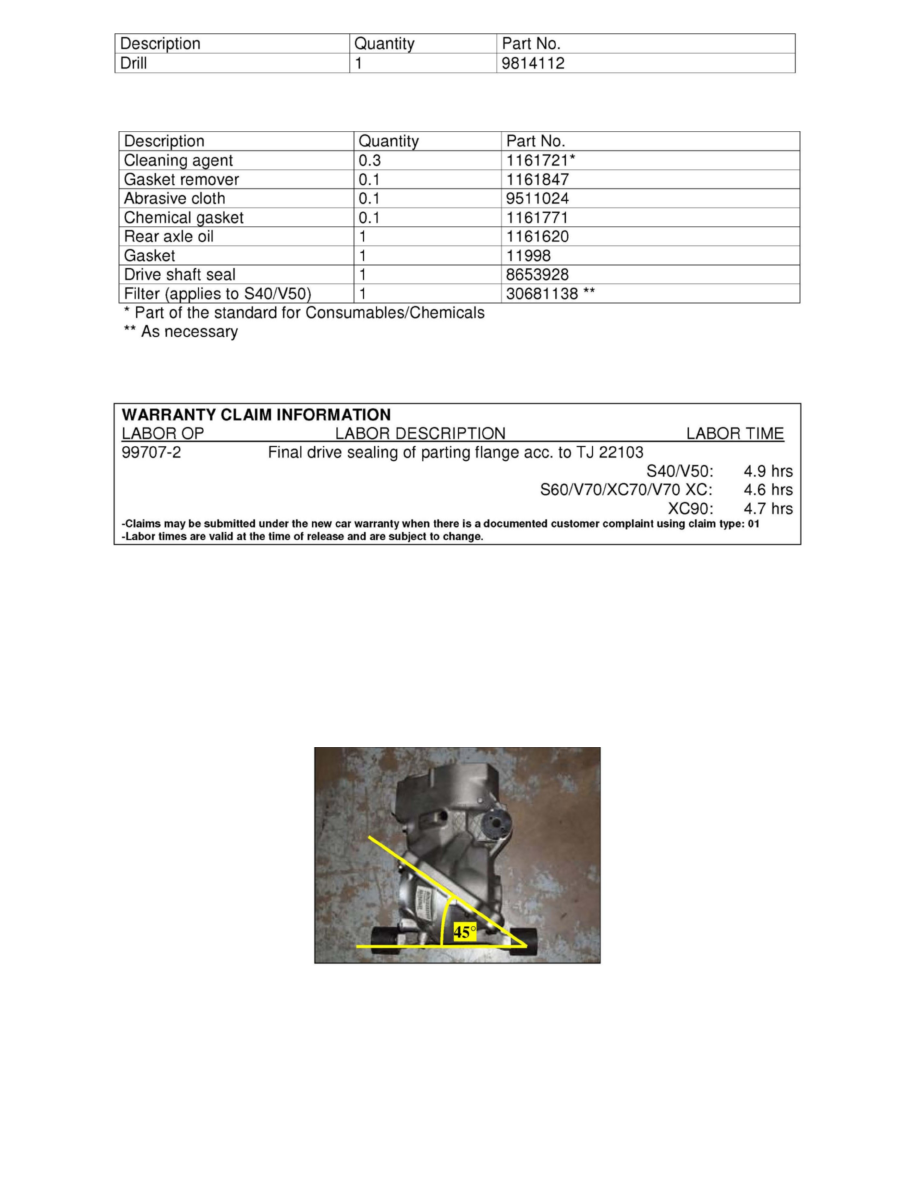 TOOLS
MATERIALS
WARRANTY CLAIM INFORMATION
Service
If the leak is confirmed to be coming from the rear differential housing halves, separate and reseal the rear differential housing according to the following
procedure in conjunction with the removal and replacement procedures in VIDA.
1. Note! Some variation in the illustrations may occur, but the essential information is always correct.
Final drive, removal
2. This method applies to all final drives with a 45° mating flange.
Remove the final drive from the vehicle according to VIDA:
INFORMATION
REPAIR
Removal, replacement and installation
< PREV PAGE
NEXT PAGE >