< PREV PAGE
NEXT PAGE >
XC90 FWD L6-3.2L VIN 96 B6324S2 (2010)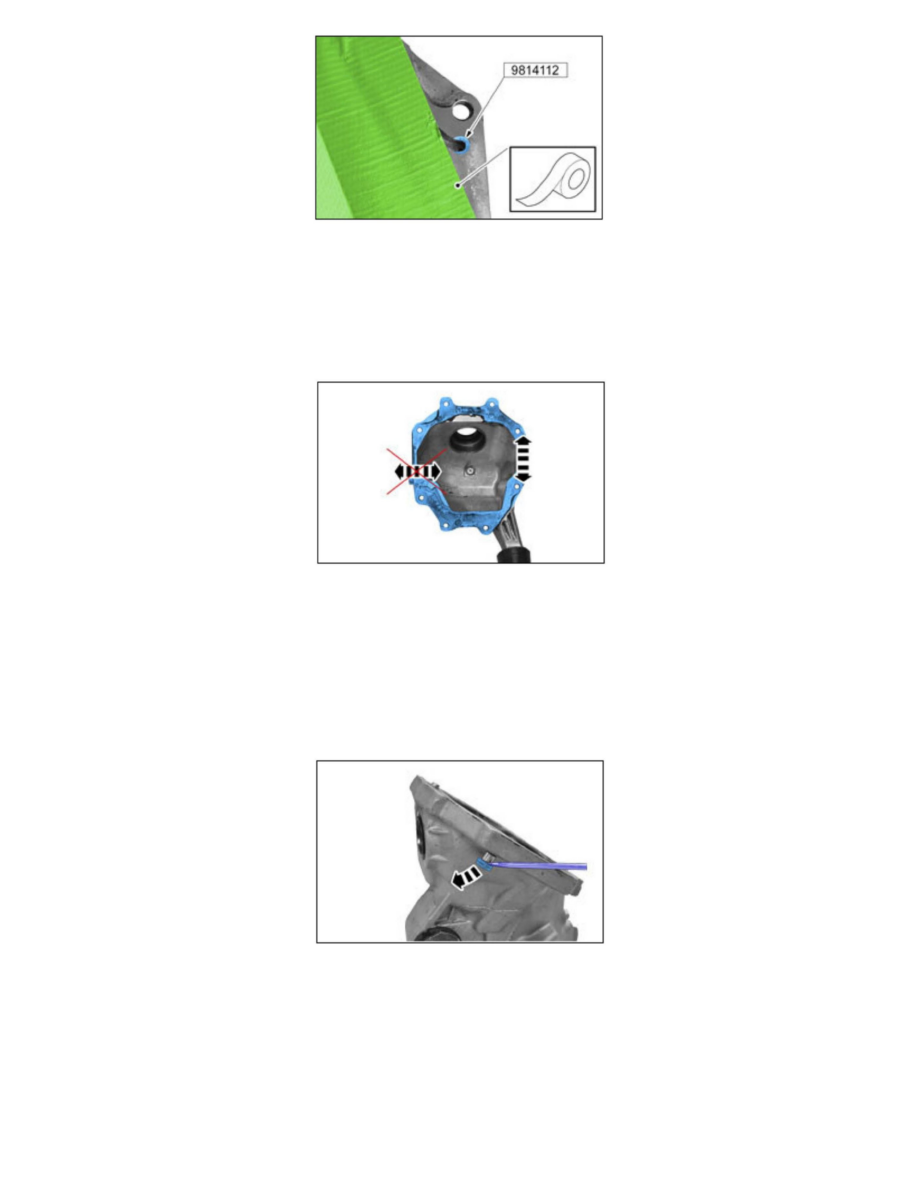 5. Cover the opening in the case with masking tape.
Countersink the surface at the bleed hole to prevent the hole from becoming blocked by sealing compound. Use special tool 9814112.
Check that the hole is open with 1 mm (approx 1/32") welding rod or similar. 
Cover, cleaning
6. Clean the oil from the flange using isoproponal PN 1161721.
Clean all gasket material from the flange using gasket remover PN 1161847 and abrasive cloth PN 9511024.
Note!
Use the abrasive cloth along the flange as the arrows indicate.
Steps 7-9 apply only to S40/V50
7. Remove the filter on the bleed nipple.
< PREV PAGE
NEXT PAGE >