< PREV PAGE
NEXT PAGE >
XC90 FWD L6-3.2L VIN 98 B6324S (2007)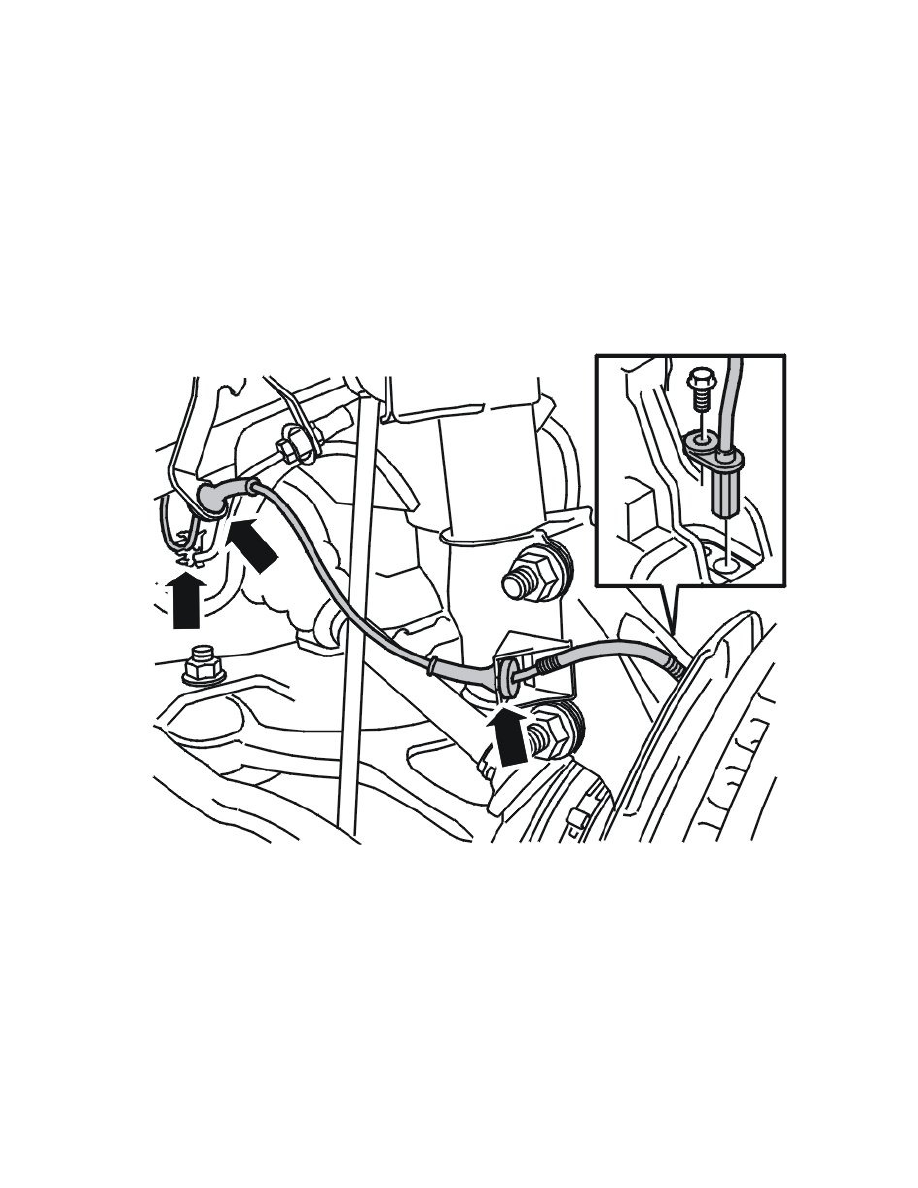 Wheel Speed Sensor: Service and Repair
Wheel Sensor Front, Replacing
Wheel sensor front, replacing
Note! The illustrations in this service information are used for different model years and/or models. Some variation may occur. However, the
essential information in the illustrations is always correct.
Preparatory work
Raise the vehicle. Remove the front wheels.
Replacement
ABS sensor front, replacing
Note! The work must be carried out on both sides unless otherwise indicated in the heading.
Clean the sensor seat using a soft brush. Blow clean.
Remove:
-
the screw for the sensor
-
the cable from the brackets and the clip.
< PREV PAGE
NEXT PAGE >