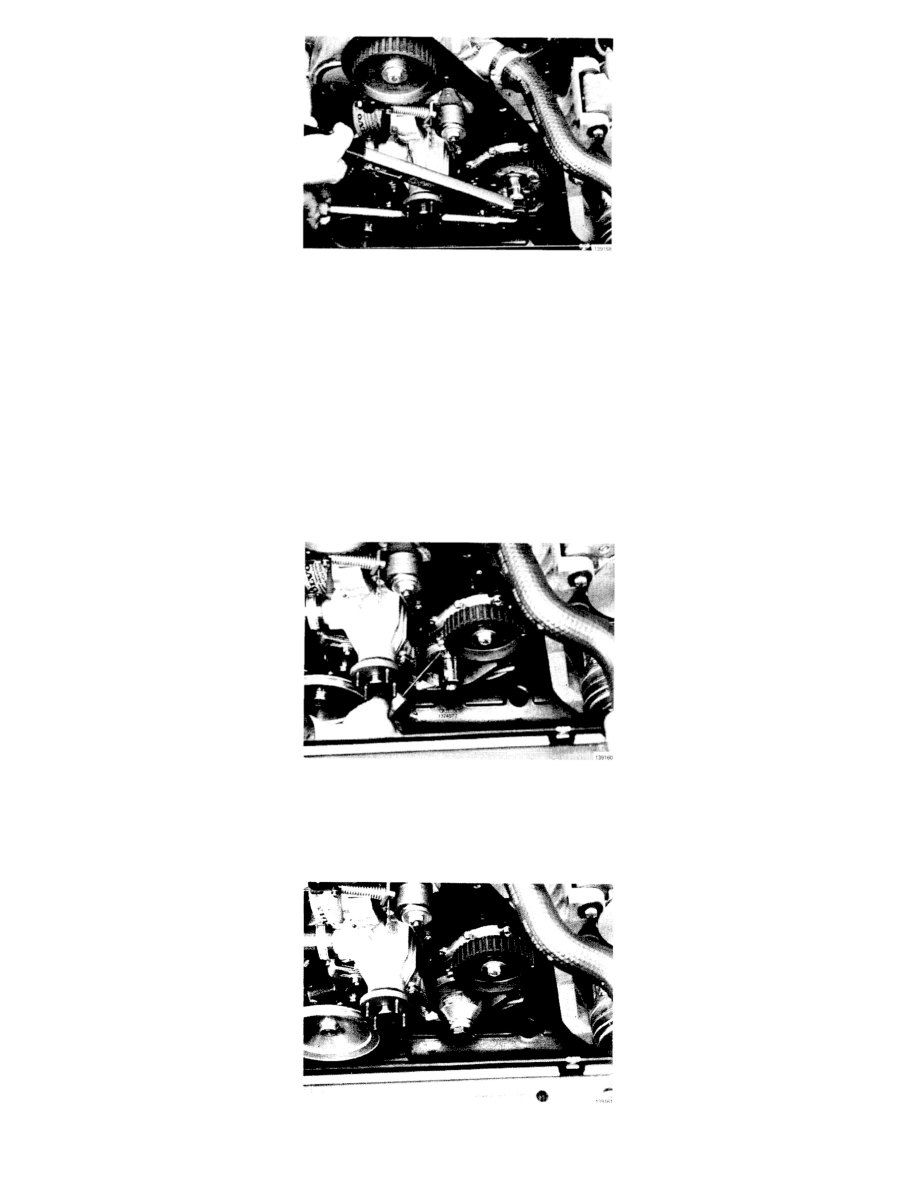 Install timing belt tensioner 
Install pulleys as applicable 
Position guide plates of camshaft pulley so that they incline outwards from pulley.
Position intermediate shaft pulley with marking (a cavity) outwards.
Hold pulley using tool 5034.
Torque to 50 Nm (36 ft lbs).
 
 
REPLACING CRANKSHAFT SEAL 
Remove oil seal 
Carefully pry loose seal with a screwdriver.  Contact face must not become damaged.
Clean and check contact faces 
for scoring and other damages.
Install new seal