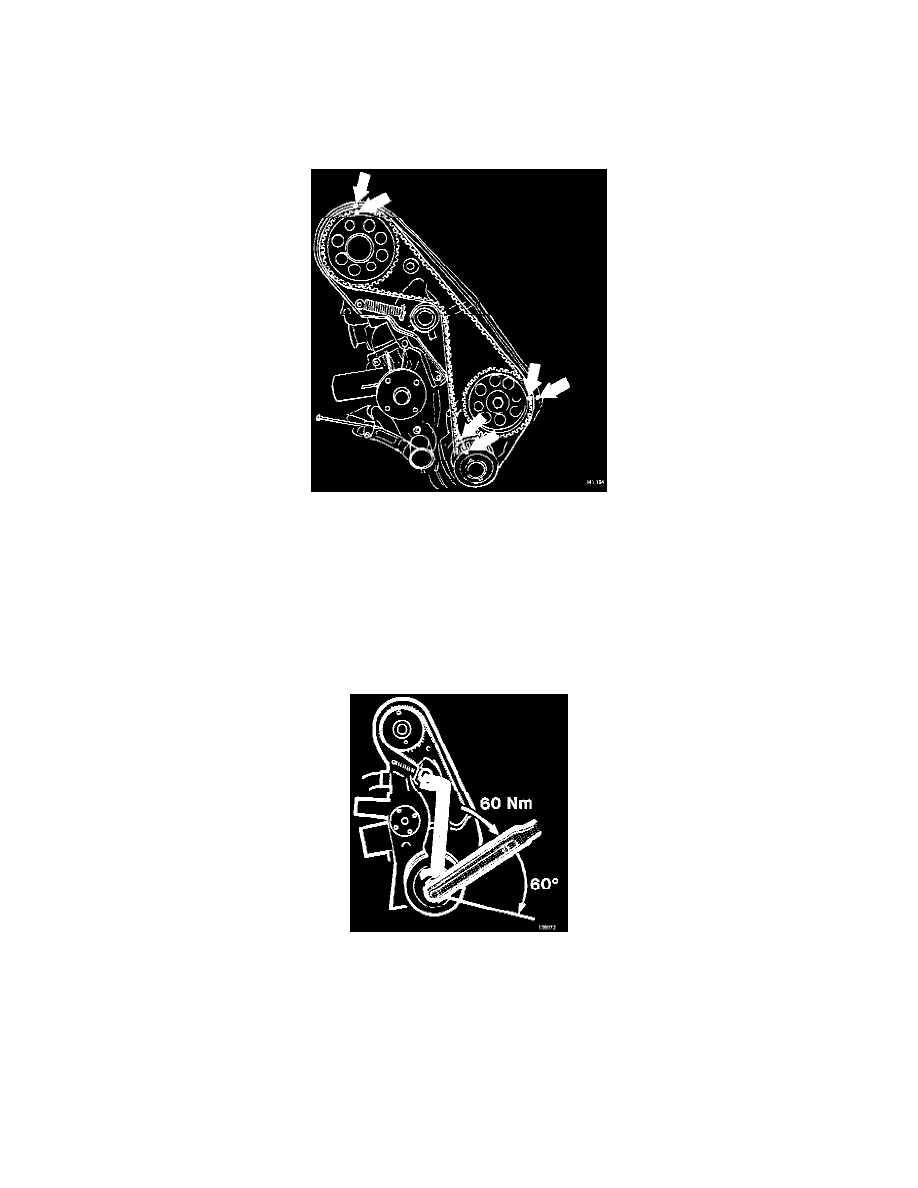 Grease seal and seat
Press in seal.  Use sleeve 5283. 
Note:  Make sure seal is not distorted or damaged during fitting.
  Check basic setting 
Install timing belt
IMPORTANT!  Do not turn crankshaft or camshaft. Pistons may strike valves.
-
Position pulley according to marking.
-
Install timing belt on crankshaft and camshaft. Two lines on timing belt should be opposite crankshaft marking.
-
Stretch timing belt and install it on camshaft and belt tensioner.
-
Make sure timing belt is correctly positioned and that pulley markings are opposite markings on engine.
Install lower timing belt cover and vibration damper
Use counterhold 5284.
Torque crankshaft center bolt.
Stage 1 60 Nm (45 ft lbs).
Stage 2 Angle-tighten 60°.