< PREV PAGE
NEXT PAGE >
940 L4-2.3L SOHC VIN 88 B230F (1992)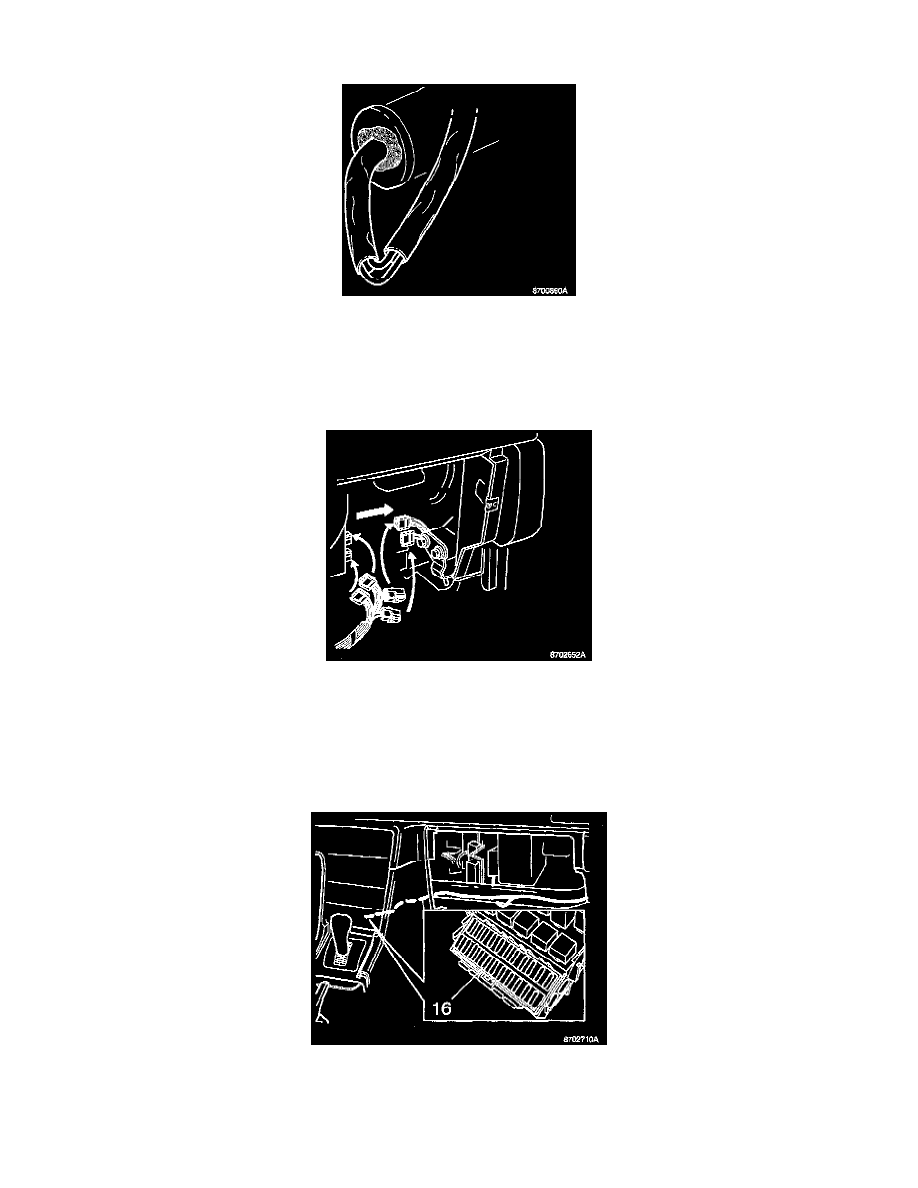 Connect cables from the new cable harness to the separated connectors.
G4
Location of cable sheath opening
The cable sheath is cut to drain off condensation.
-
The cut conduit section should be placed at the lowest point along the route of the cable.
-
Use butyl tape to seal the grommet.
-
Use existing cable tie to clamp cables to firewall.
G5
Connecting cable harness to heater
-
Disconnect the yellow and black connector from the power unit and attach the connectors from the cable harness.
-
Install the detached connectors in the other cable harness connectors.
-
Connect control module and cable harness connectors.
Connecting and installing the control module
G6
Connect to central electronics module
-
Route the black cable inside the centre console side panel to the central electrical unit.
-
Connect cable to central electronics module fuse 16 and terminal 3.
< PREV PAGE
NEXT PAGE >