< PREV PAGE
NEXT PAGE >
V50 L5-2.4L VIN 39 B5244S7 (2005)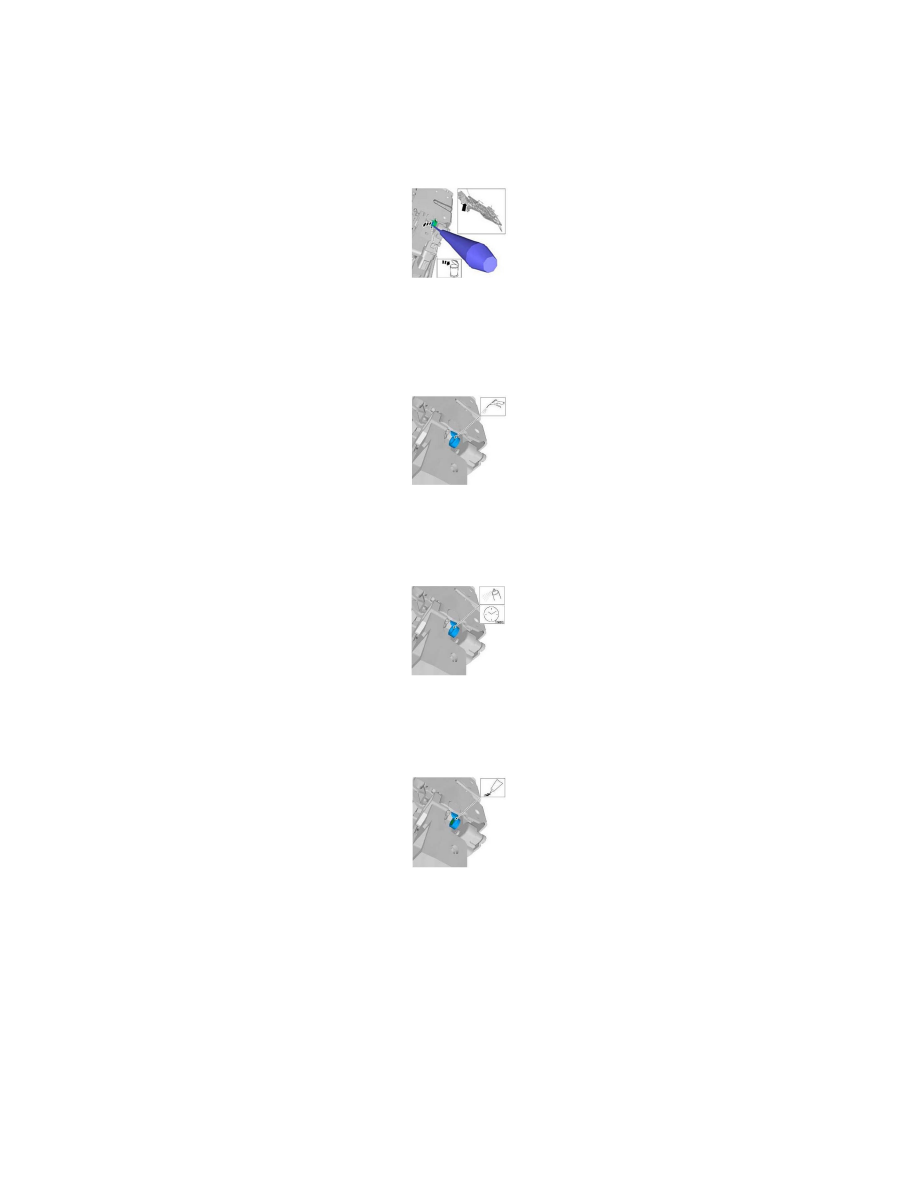 -
Body and interior
-
Doors and lids
-
Lock, handle
2.
Locate the ajar-switch lever
Carefully remove the white cap over the ajar-switch lever as indicated, avoid damaging to other components in the lock unit!
Discard the cap.
3.
Clean and apply grease
Dry out the cam lever area by blowing compressed air in the gap between the ajar- switch lever and the latch body; also blow in the center of the
ajar-cam as indicated.
4.
Sparingly apply spray lubricant (PN 1161827) by aiming to the same areas where the compressed air was applied.
Spray for approximately 1 sec. 
IMPORTANT NOTE:
Do not spray too much! The goal of the spray and the grease is to make the ajar-switch lever water repellent.
5.
Apply grease (PN 1161761) inside the switch lever as shown.
6.
Reassembly
Reassemble the door lock and verify correct function of the locking system.
Initiate the window according to:
-
Diagnostics
-
Vehicle communication
-
Driver Door Module (DDM) / Passenger Door Module (PDM)
-
Advanced
< PREV PAGE
NEXT PAGE >