[PREV PAGE]
NEXT PAGE >
V50 L5-2.4L VIN 39 B5244S7 (2005)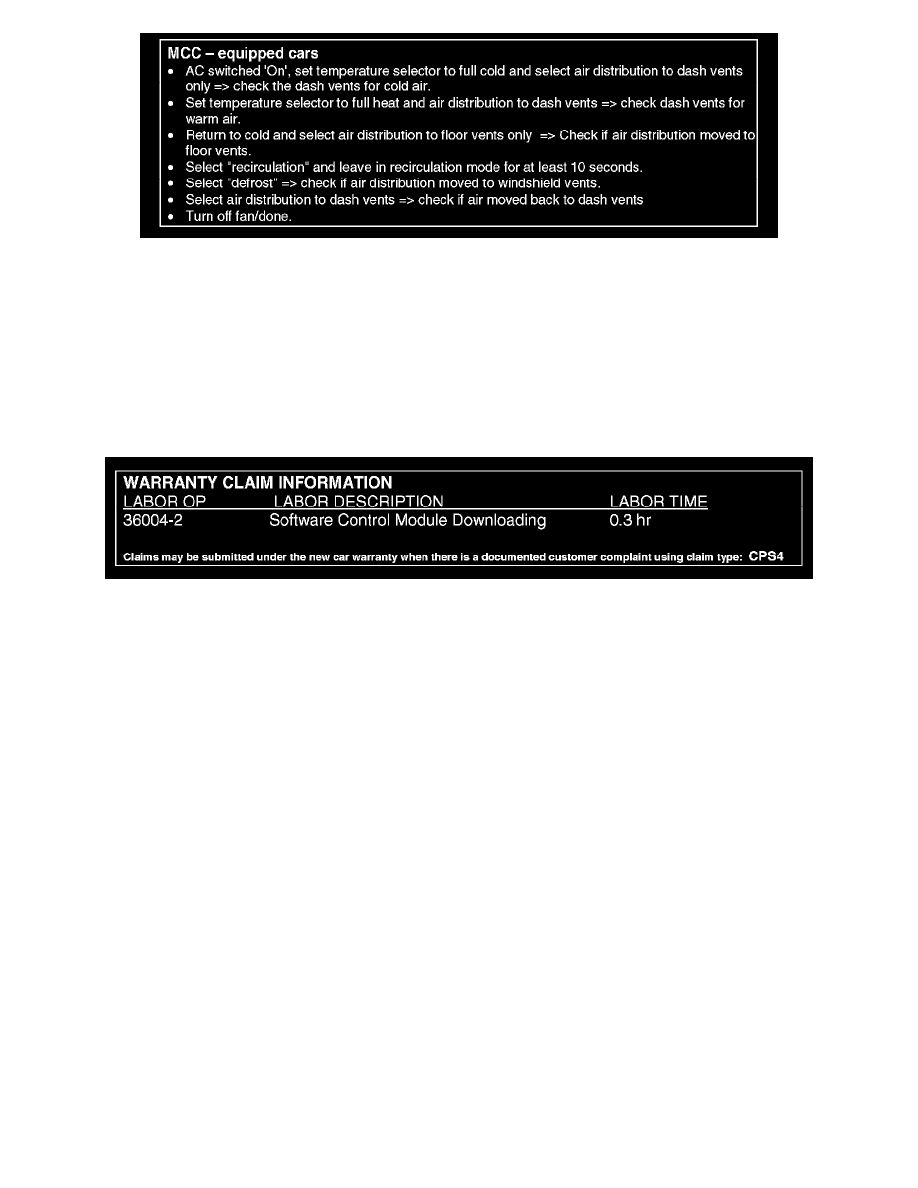 4)
Functional check of the climate system:
5)
Check for DTC's
In case of functional problems (see step 4) or DTC's (see step 5), recalibrate the system and repeat step 4 and 5. If the problem persists, continue with
normal fault tracing.
Important note: 
A small number of earlier cars (MY04.5 and MY05) may also have been upgraded to the MY06 software as the faulty MY06 CCM software was
available as a CCM upgrade/reload in VIDA/VADIS from 06/24 to 07/18. Cars that were upgraded/reloaded during that period must be upgraded
again to replace the faulty MY06 CCM software.
Warranty Claim Information
[PREV PAGE]
NEXT PAGE >