< PREV PAGE
NEXT PAGE >
V70 XC AWD L5-2.4L Turbo VIN 56 B5254T (1998)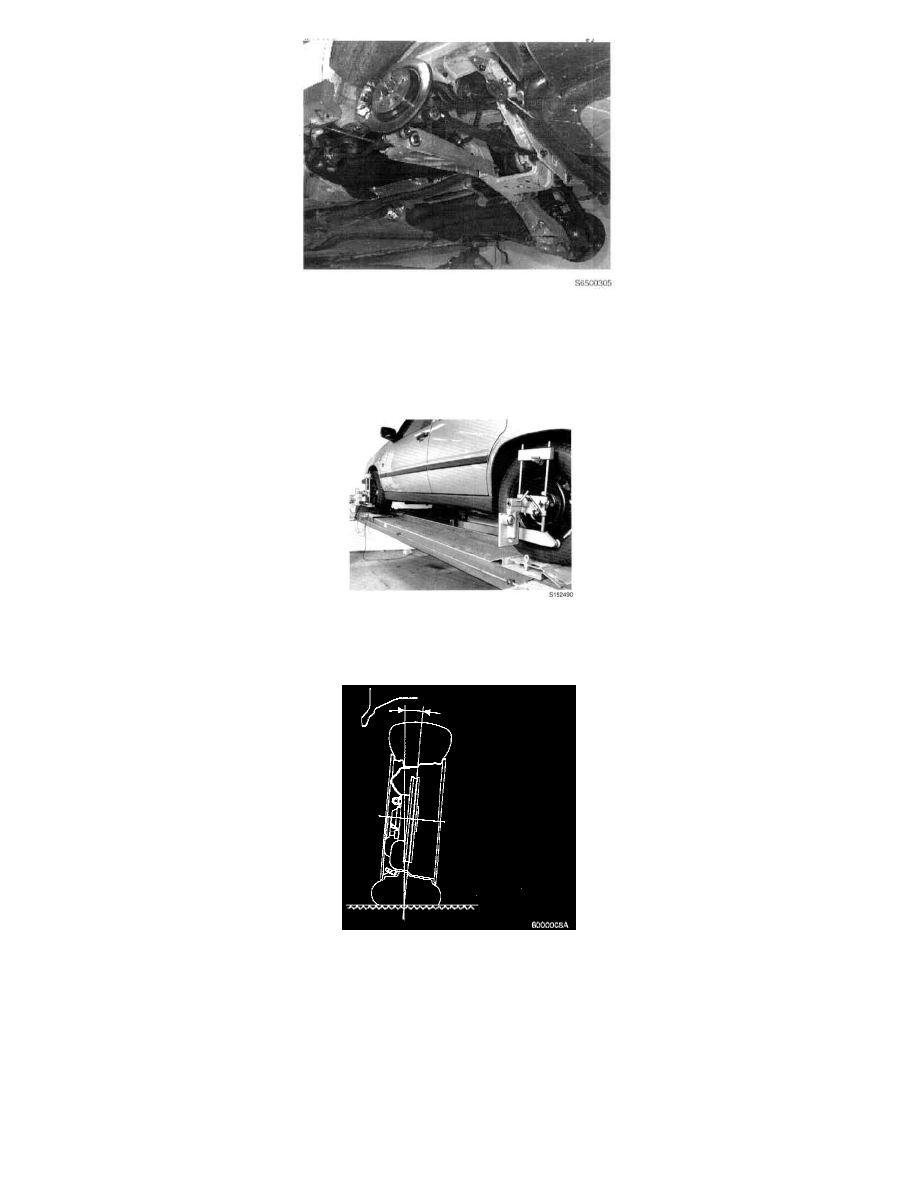 1. Lift up rear suspension.
Check for play in:
-
Wheel bearings.
-
Support arm bushings.
-
Control arm bushings.
2. Set up test equipment.
Set up and calibrate test equipment according to its instructions.
The car should be on a flat surface with the wheels on moveable plates.
3. Checking camber angle.
Nominal camber angle -0.25° ± 0.75°.
If the camber angle is outside these parameters check control arms for damage.
< PREV PAGE
NEXT PAGE >