< PREV PAGE
NEXT PAGE >
V70 XC AWD L5-2.4L Turbo VIN 56 B5254T (1998)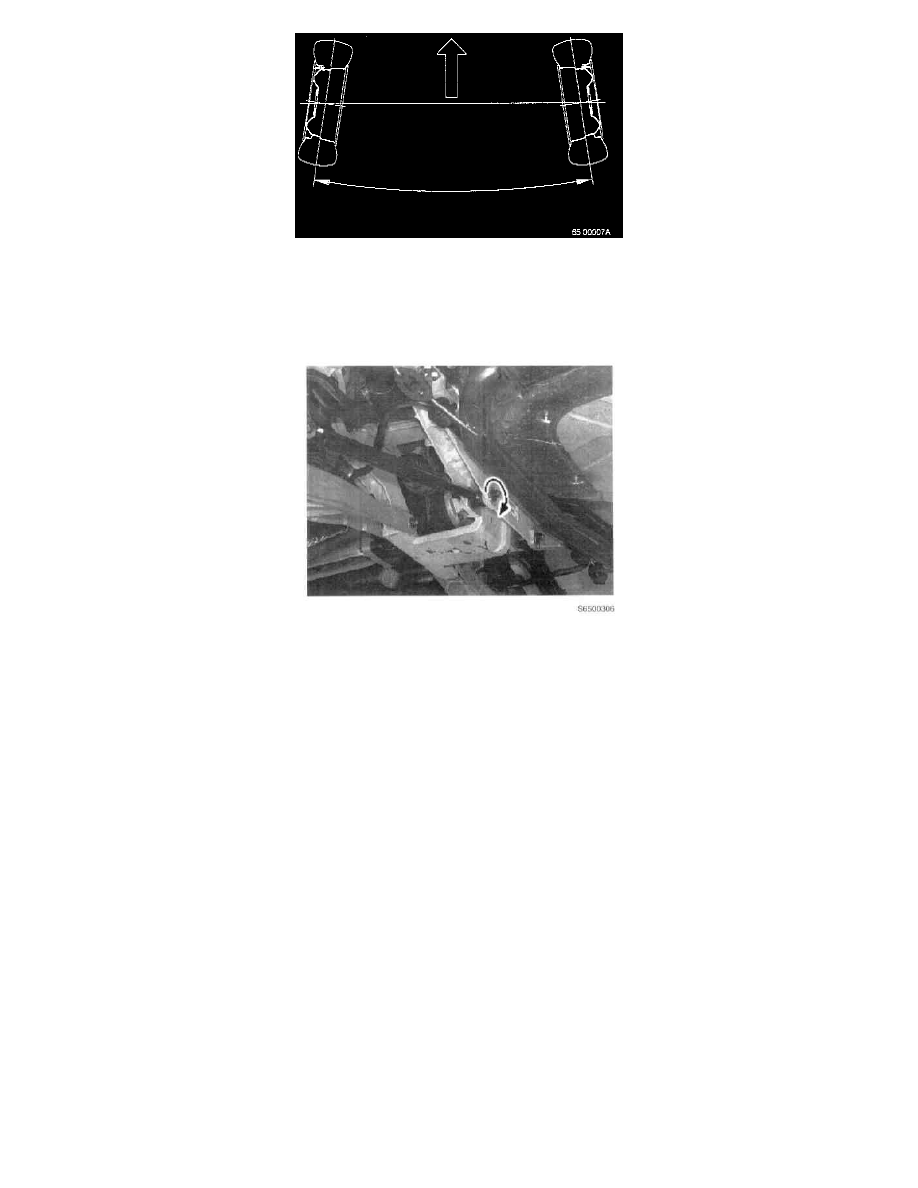 4. Checking toe-in.
-
Check that the instruments are adjusted in relation to each other on the front and rear axles. This important so that toe-in can be adjusted in
relation to the axis of symmetry.
-
The correct toe-in is 0.1° ± 0.2°, over both wheels.
-
Permitted deviation from the axis of symmetry (angle of thrust) should be maximum 0.25°.
5. Unscrew the nut for the track rod inner screw slightly.
Adjust by turning the eccentric screws to increase or decrease toe-in.
Tightening torques 90 Nm (66.4 ft. lbs.).
< PREV PAGE
NEXT PAGE >