< PREV PAGE
NEXT PAGE >
XC90 2.5T AWD L5-2.5L Turbo VIN 59 B5254T2 (2003)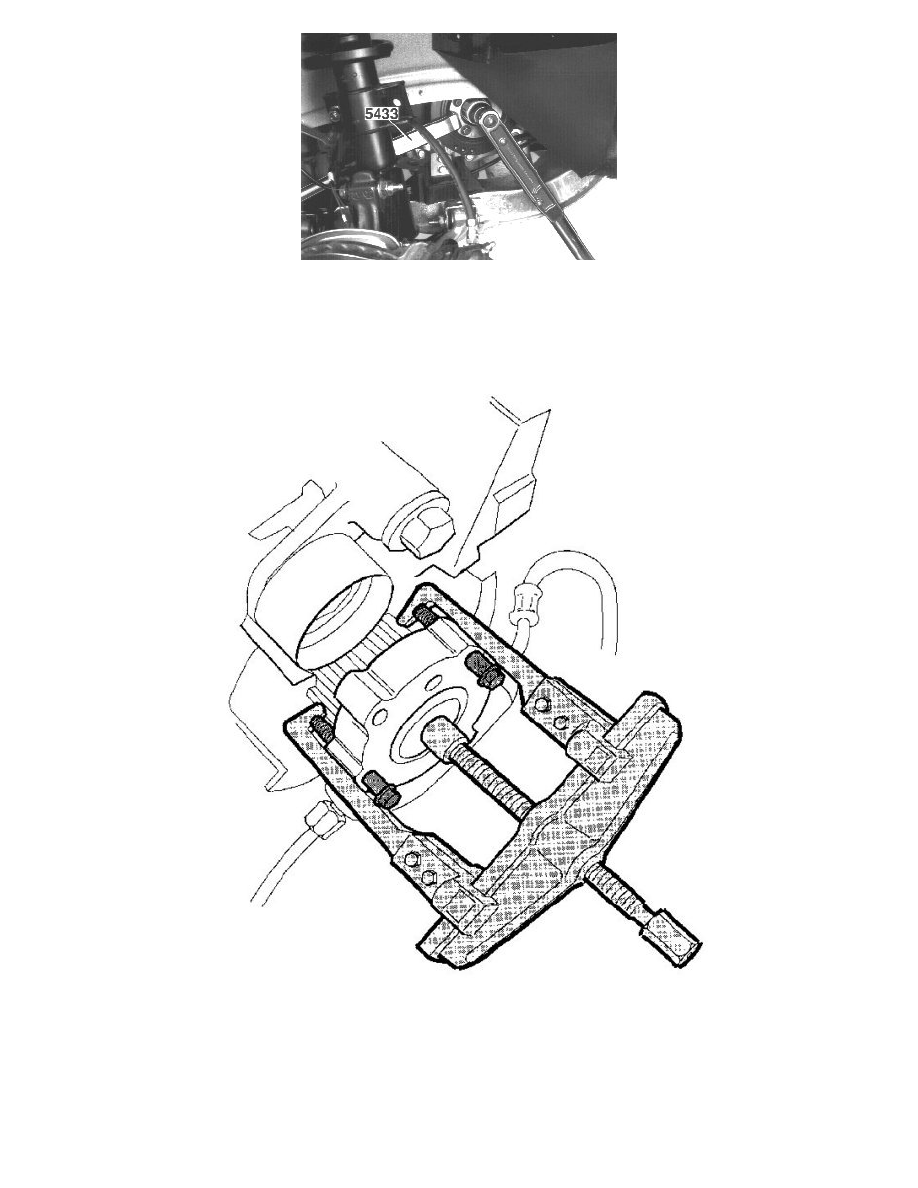 -
Install counterhold 999 5433 COUNTERHOLD See: Tools and Equipment/999 5433 Counterhold 
-
Counterhold and remove the crankshaft center nut
-
Work the vibration damper loose and remove by hand
-
Remove the camshaft belt.
Remove the crankshaft timing gear pulley
-
Use universal puller 998 6187 UNIVERSAL PULLER 100 See: Tools and Equipment/998 6187 Universal Puller 100 and two of the vibration
damper screws
-
Tighten both the screws by hand to stop in the pulley
-
Install the puller so that the claws engage in the screws, not in the camshaft pulley.
Note! Ensure that the tool claws do not damage the pulley teeth.
When only replacing the front crankshaft seal
< PREV PAGE
NEXT PAGE >