Fuel System Pressure, Checking|Page 4424 >
< Fuel System Pressure, Checking|Page 4422
XC90 FWD L6-3.2L VIN 98 B6324S (2007)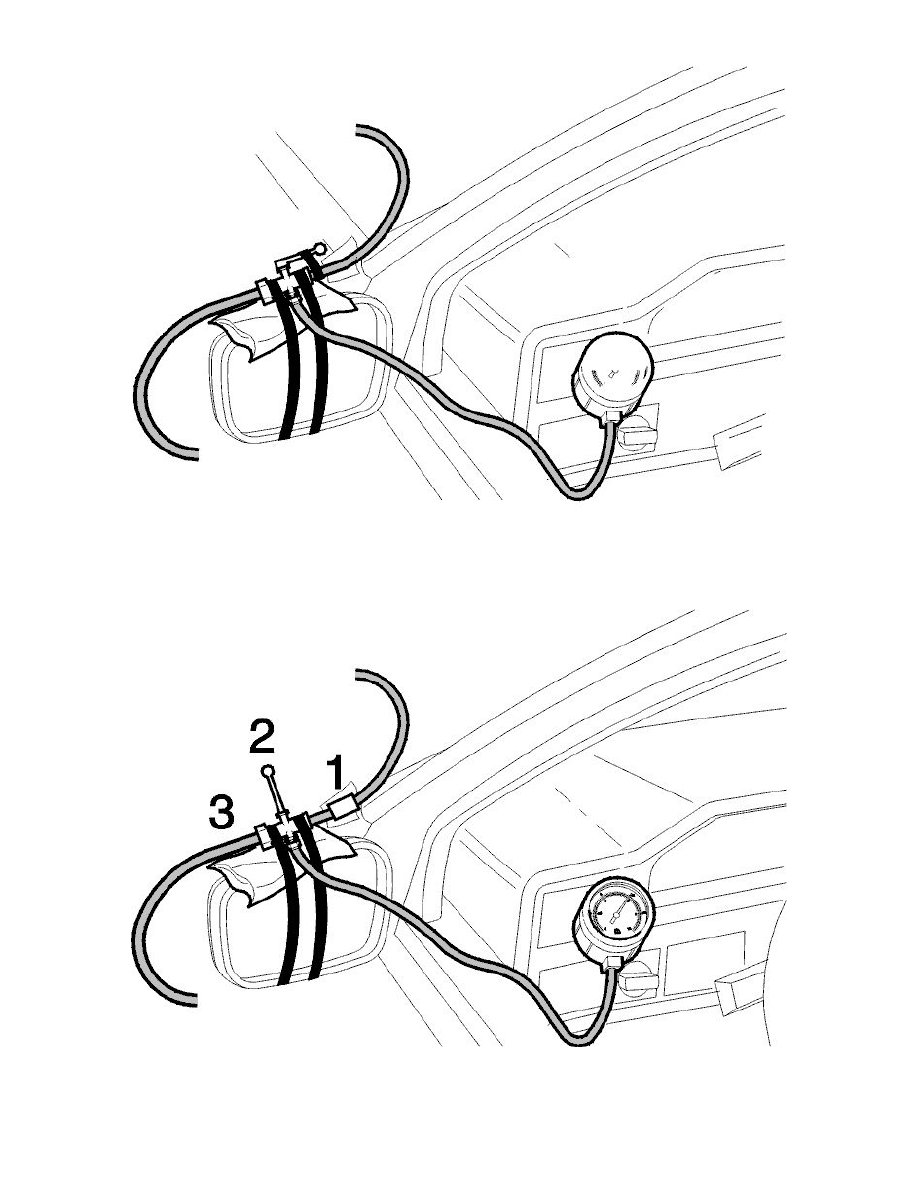 Corrective actions:
-
Connect the evacuation unit hose to the hose nipple on the door mirror (see black arrow in illustration).
-
Start the evacuation unit so there is suction in the hose.
Corrective actions:
-
Remove the tie strap locking the cock on the T-nipple.
-
Turn the cock to the middle position (position 2) to obtain suction in the hose to the nipple in the fuel manifold on the engine.
Removing fuel draining unit
Fuel System Pressure, Checking|Page 4424 >
< Fuel System Pressure, Checking|Page 4422