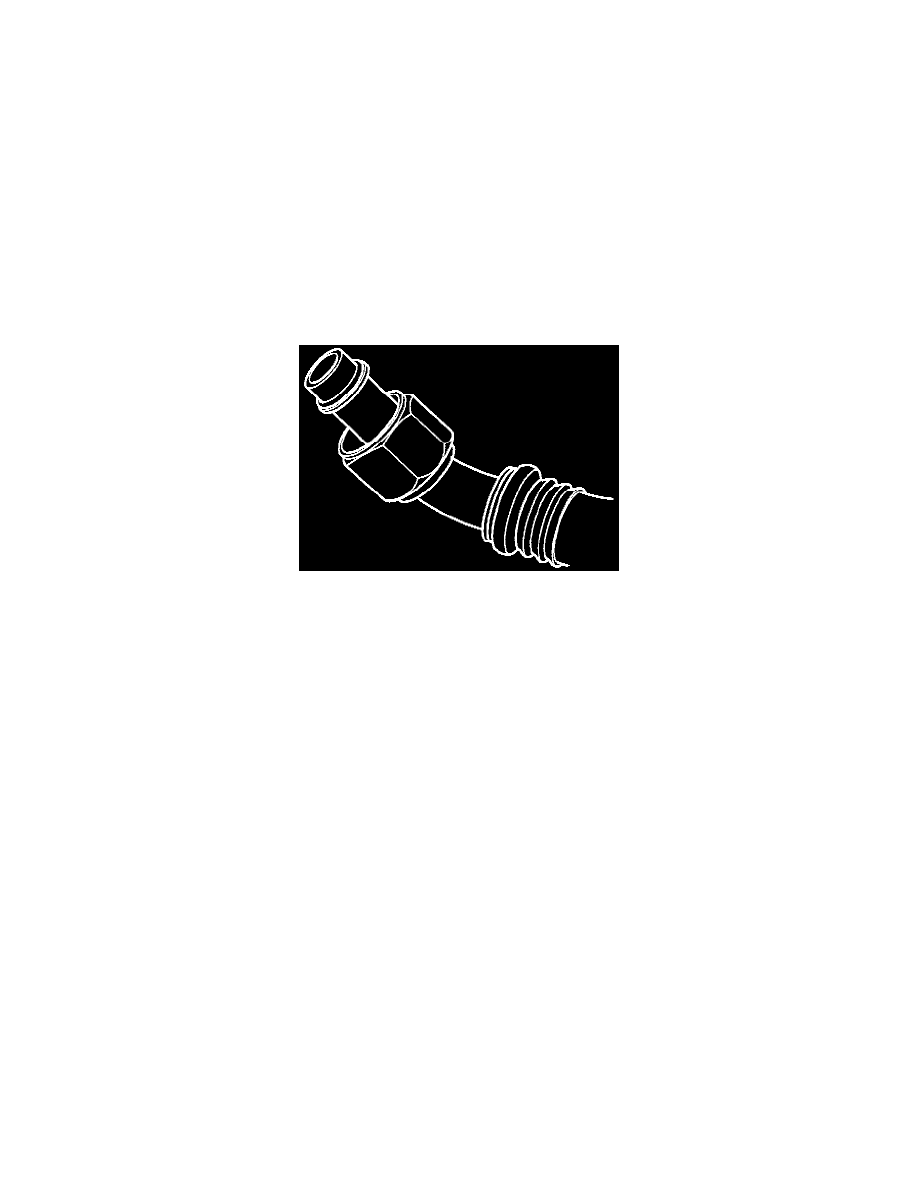 Hose/Line HVAC: Service and Repair
Refrigerant Hose Replacement
WARNING: Before commencing work read and observe Safety Precautions when working on A/C systems. See: Heating and Air
Conditioning/Service Precautions/Technician Safety Information
Also read General Information on repair and replacement of A/C system components. See: Heating and Air Conditioning/Service and Repair/General
Information On Repair
If system has been subjected to sudden leakage, for example due to a burst hose, compressor oil will probably have escaped also. The quantity of leakage
oil must be replaced by fresh oil.
The hose replacement procedure is basically the same for all hoses. However, note that the grille and splashguard under the engine must be removed to
replace the condenser hose.
1. Disconnect battery ground lead.
2. Drain system of refrigerant.
3. Replace faulty hose.
Fill with fresh compressor oil as required.
NOTE:  Take care to use the correct oil. Use new O-rings. Lubricate O-rings with compressor oil.
4. Torque refrigerant hoses to specifications
5. Fill system with refrigerant.
6. Reconnect battery ground lead.